All 13 stops we made at Vegandale NYC 2022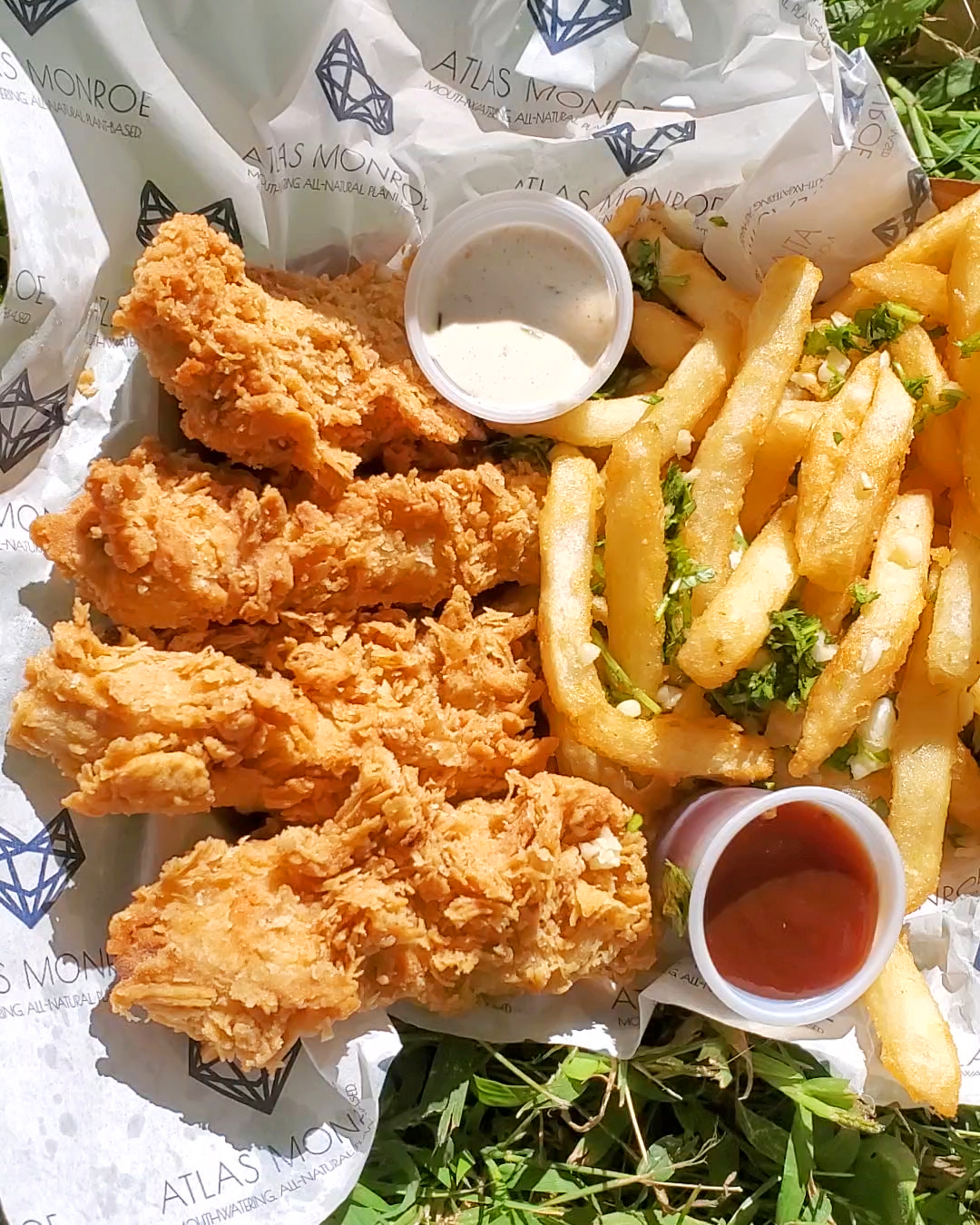 We went to Vegandale this year and and did not hold back. We went to 13 different booths to try as much food as we could.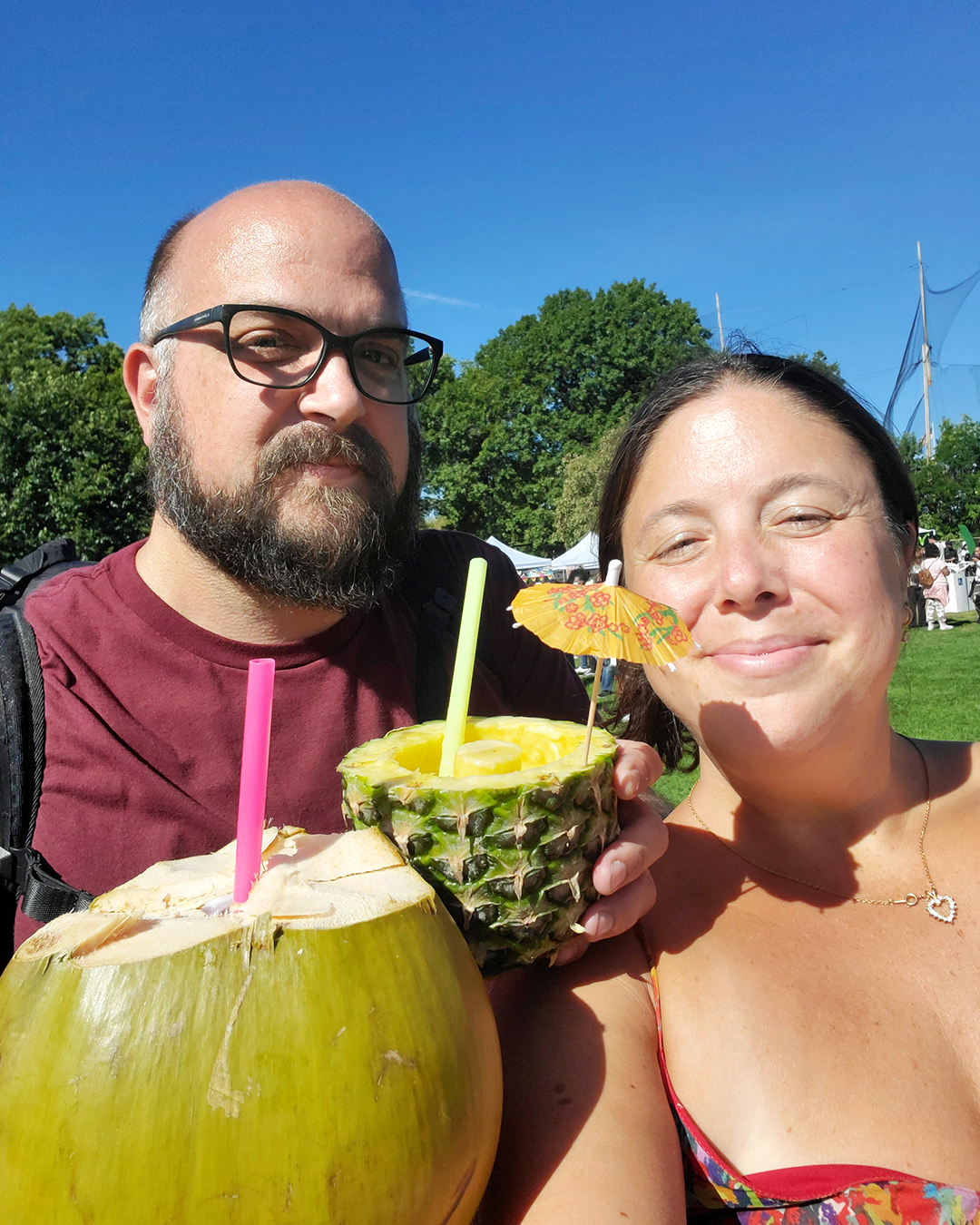 Here's what we ate:

1. Atlas Monroe
• Bacon Cheddar Crispy Chick'n Sandwich: cured "bacon," lettuce, tomato, "mayo" and melted "cheddar cheese."
• Extra Crispy Chick'n Strips Combo: 3 extra crispy chick'n strips with garlic herb fries.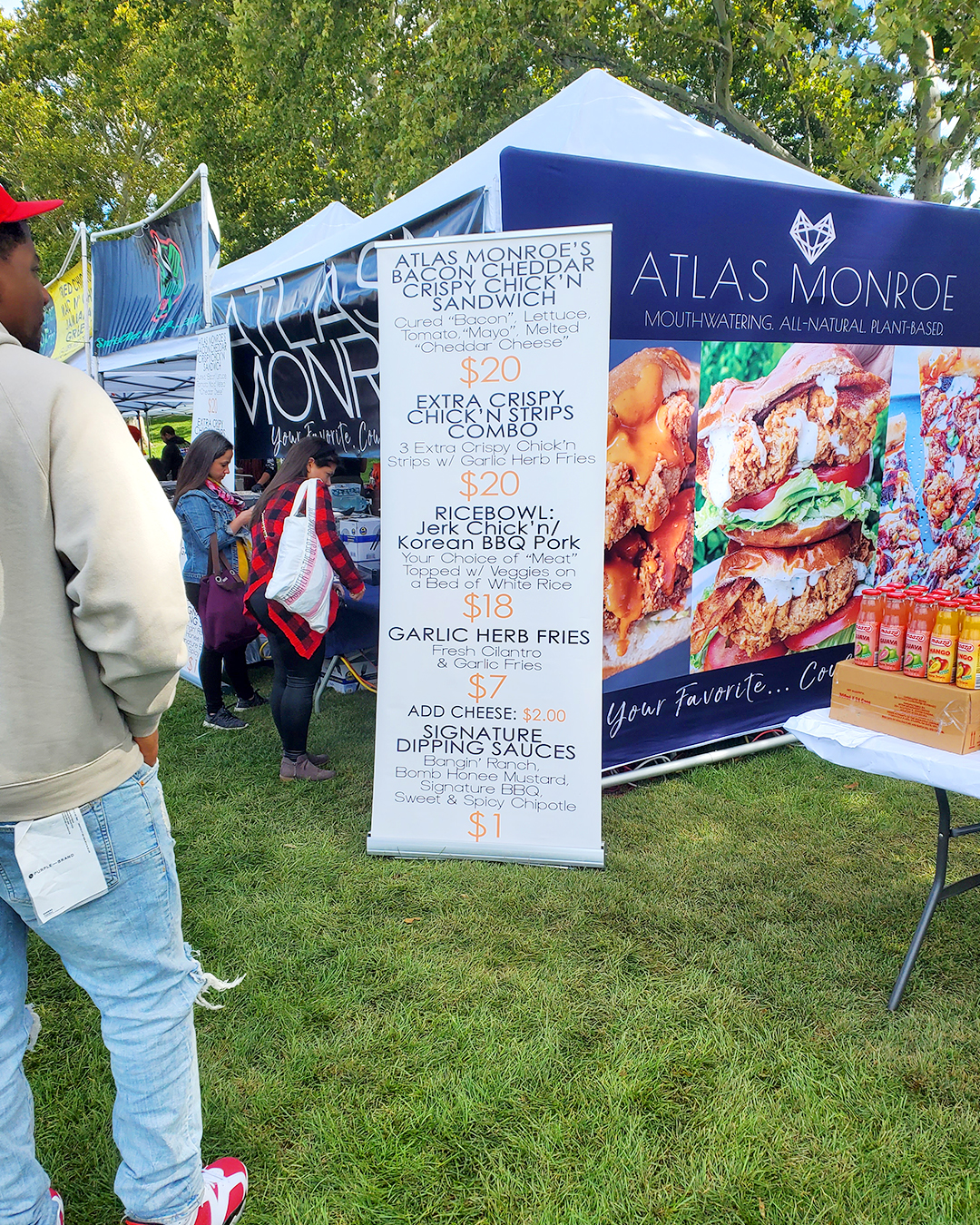 2. Southern Fried Vegan
• Totchos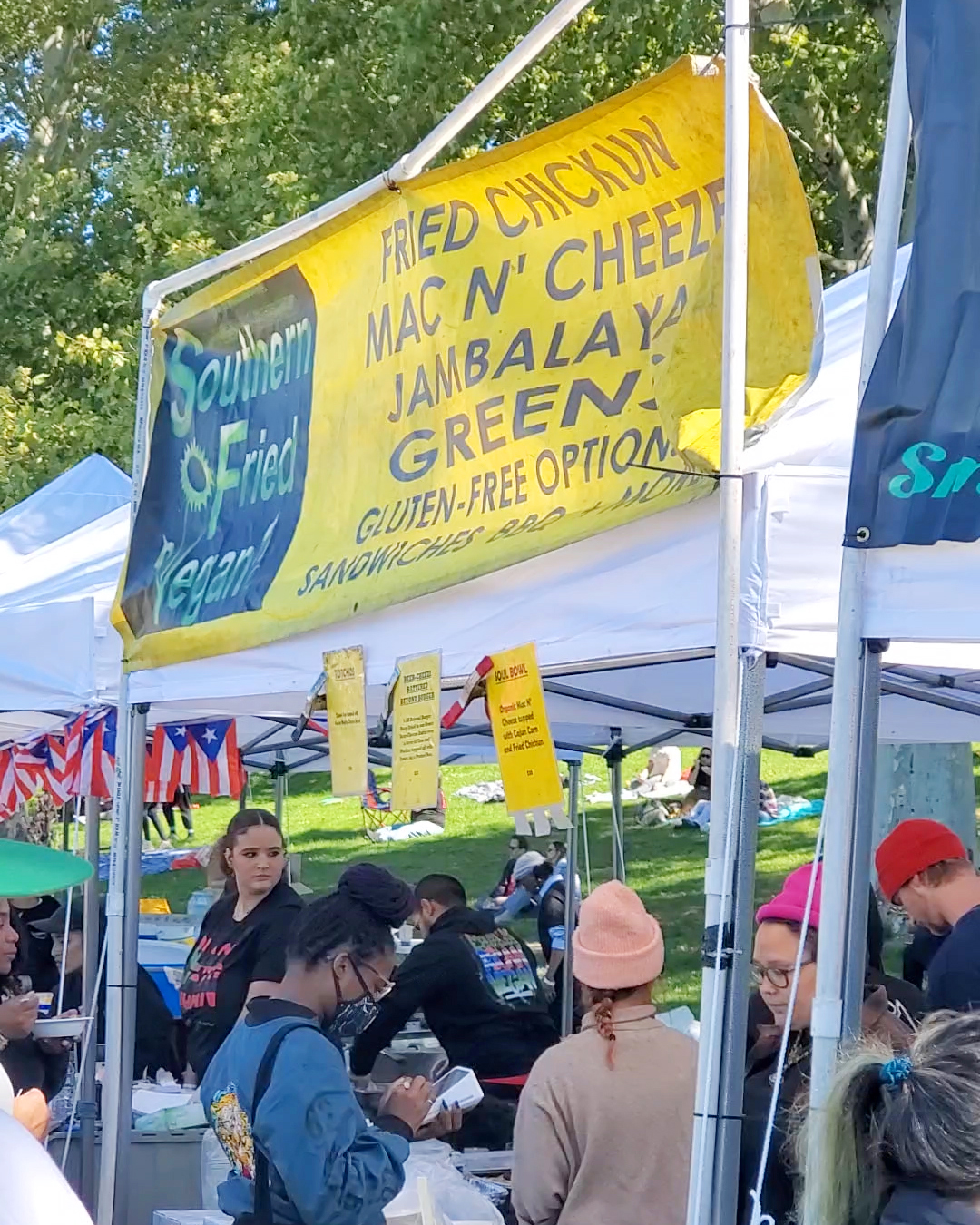 3. Black Rican Vegan
• Chopped cheese no egg rolls
• Chi Chi Platter: jackfruit chicharron with arroz con gandules and sweet plantain
(This was the best food we ate all day.)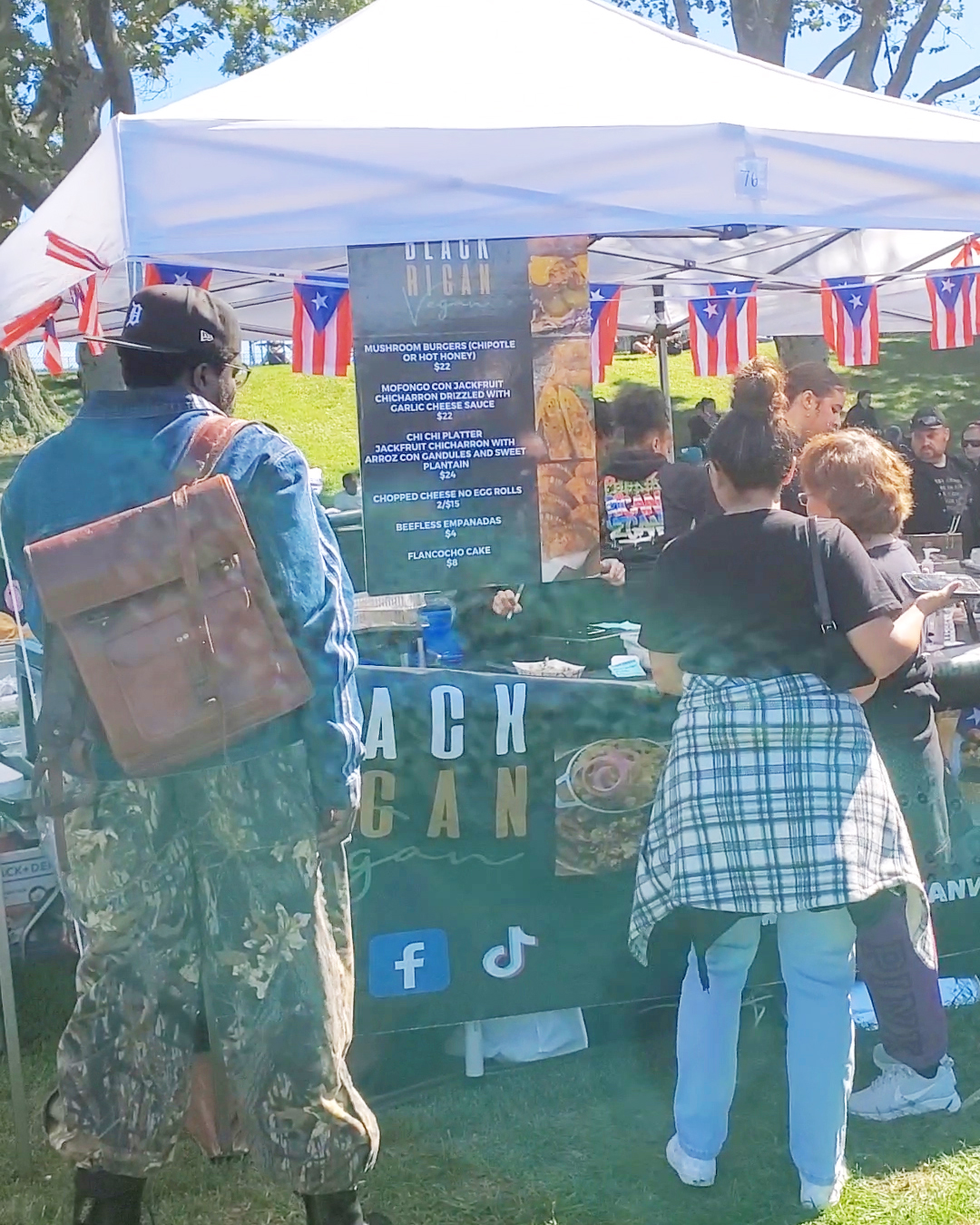 4. Vegan On The Fly X The Vegan Halal Truck
• Seitan Gyro: pita bread, seitan, lettuce, tomatoes with vegan white sauces (plus I added a spicy sauce.)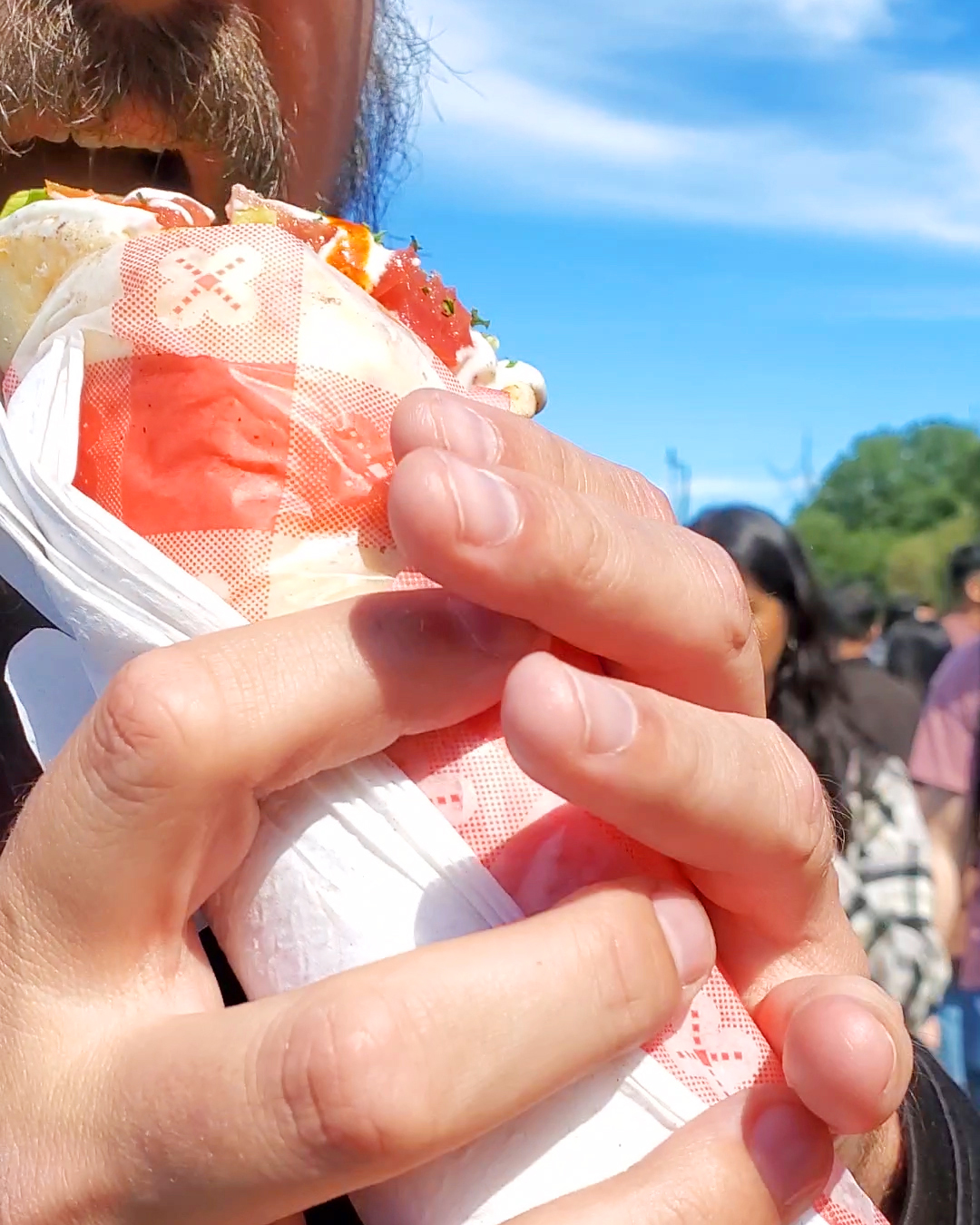 5. Cinnaholic
• Cinnamon bun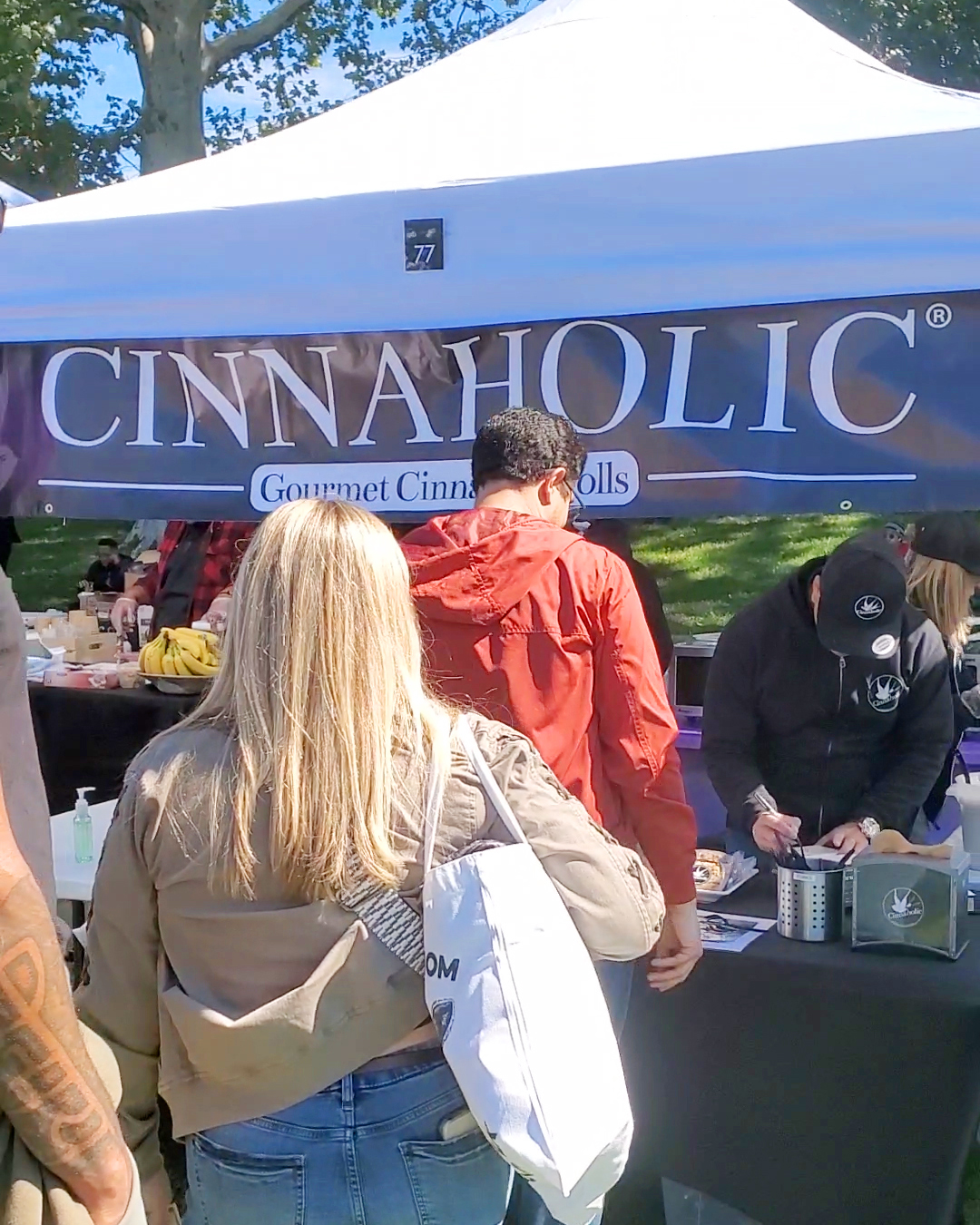 6. Kinoko — Temaki Sushi Handrolls
• Jackfruit Sneauxcrab crunchy dynamite with cucumbers
7. The Corn Soup King
• Corn soup
• Mac and cheese
• Pineapple smoothie and fresh cut coconut water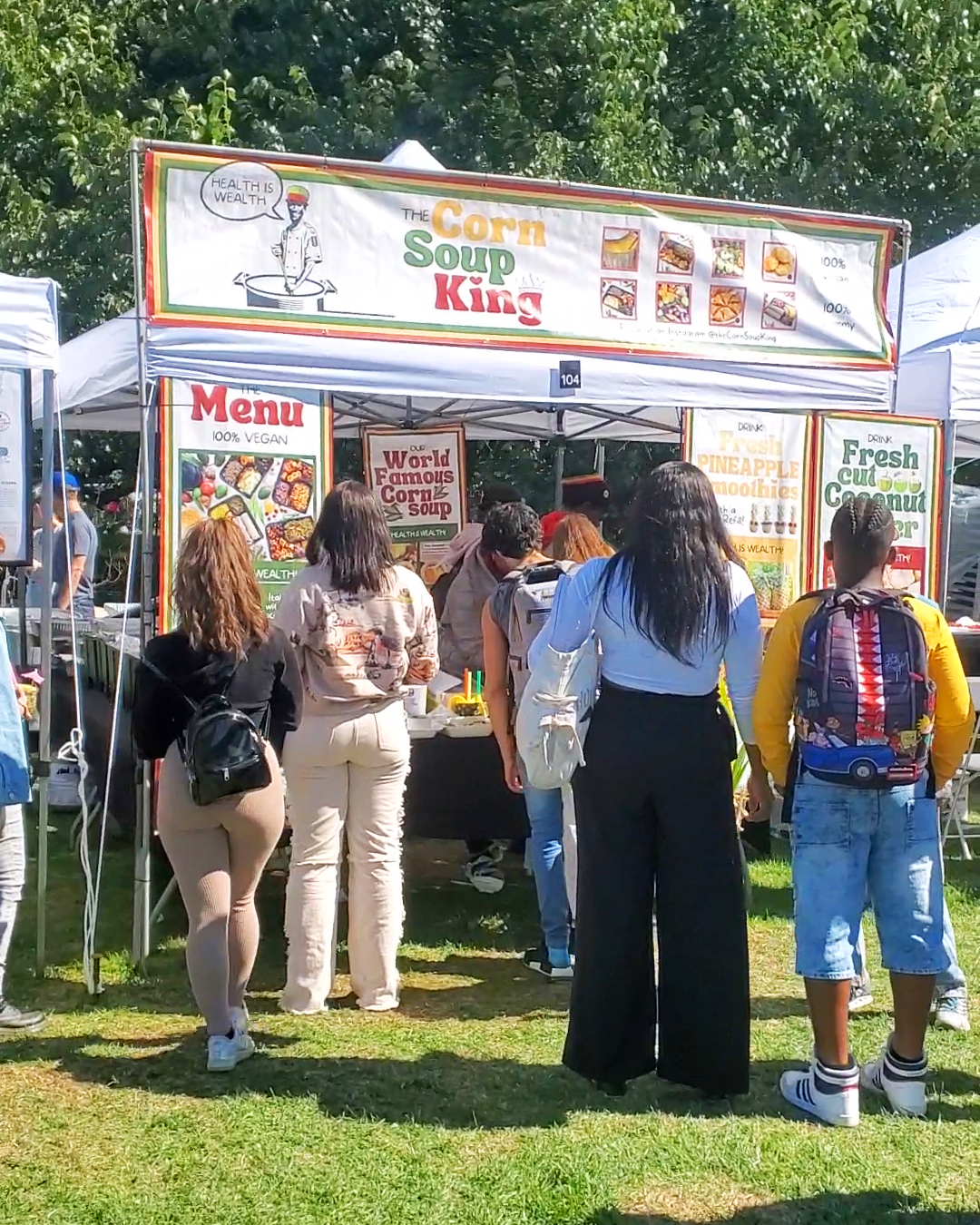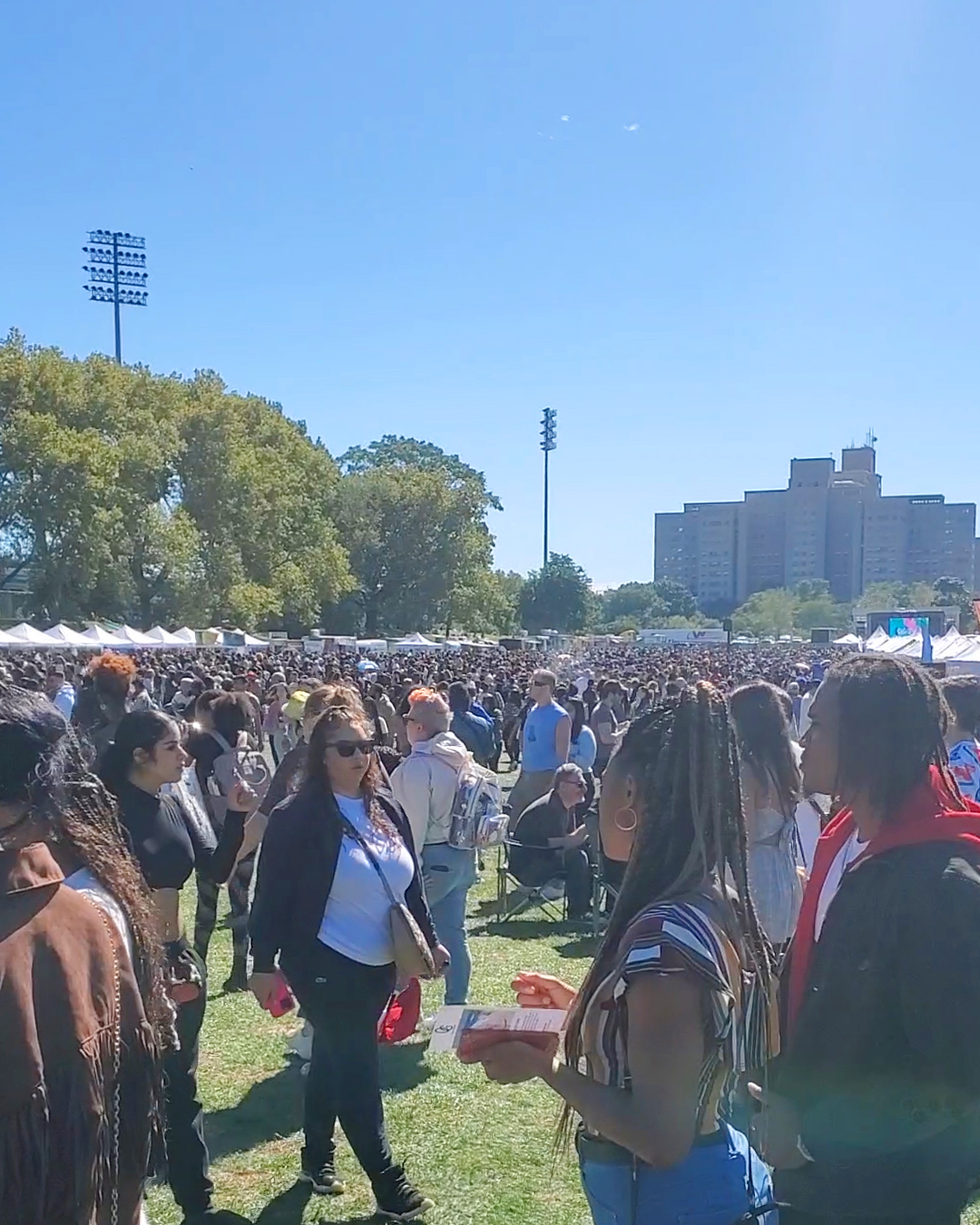 8. Bora Seoul Food — Korean Inspired Vegan Cuisine
• Vegan dumplings with kimchi and spicy mayo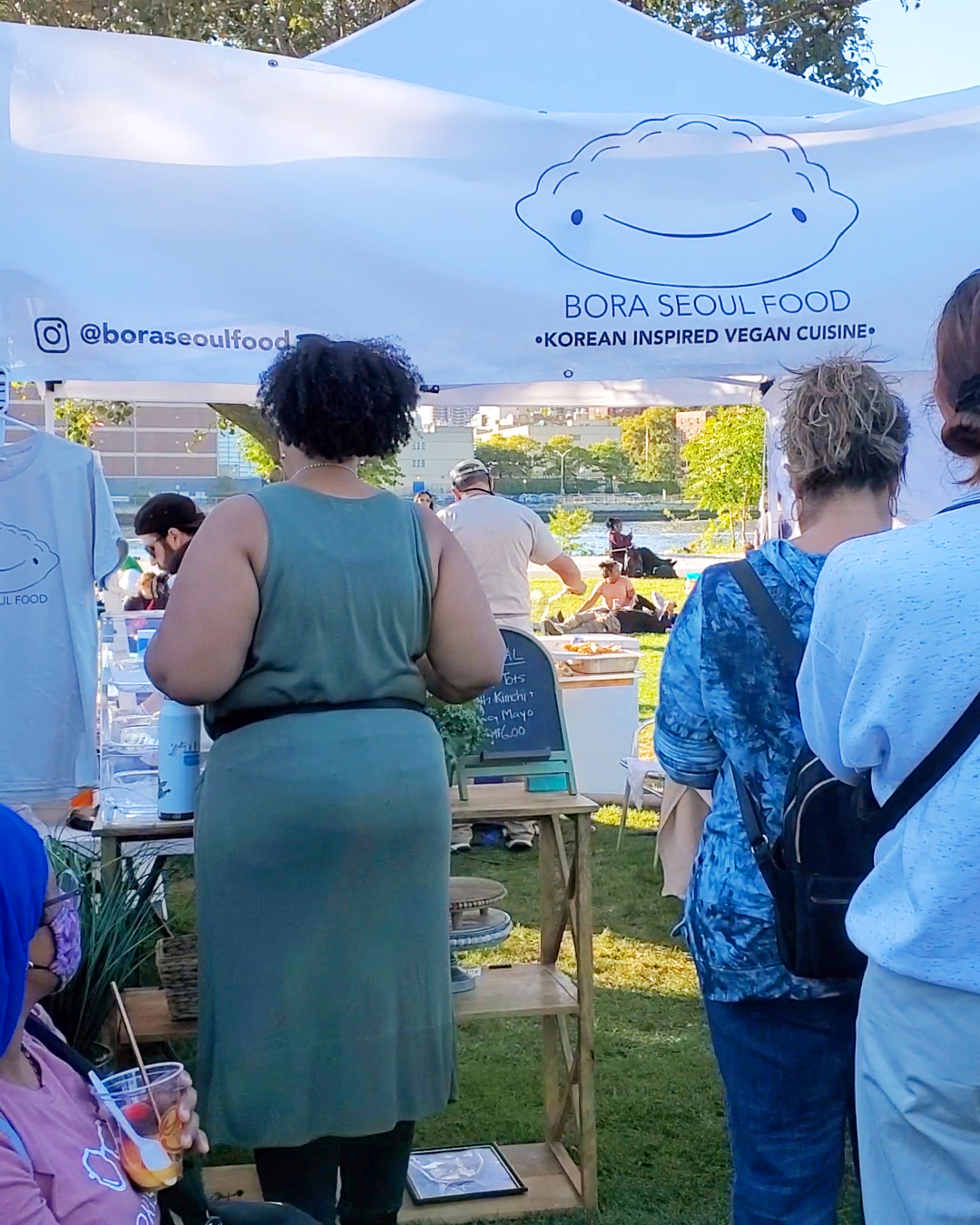 9. The Vurger Co.
• BBQ Brisket burger made using Fable Food Co. mushroom meat.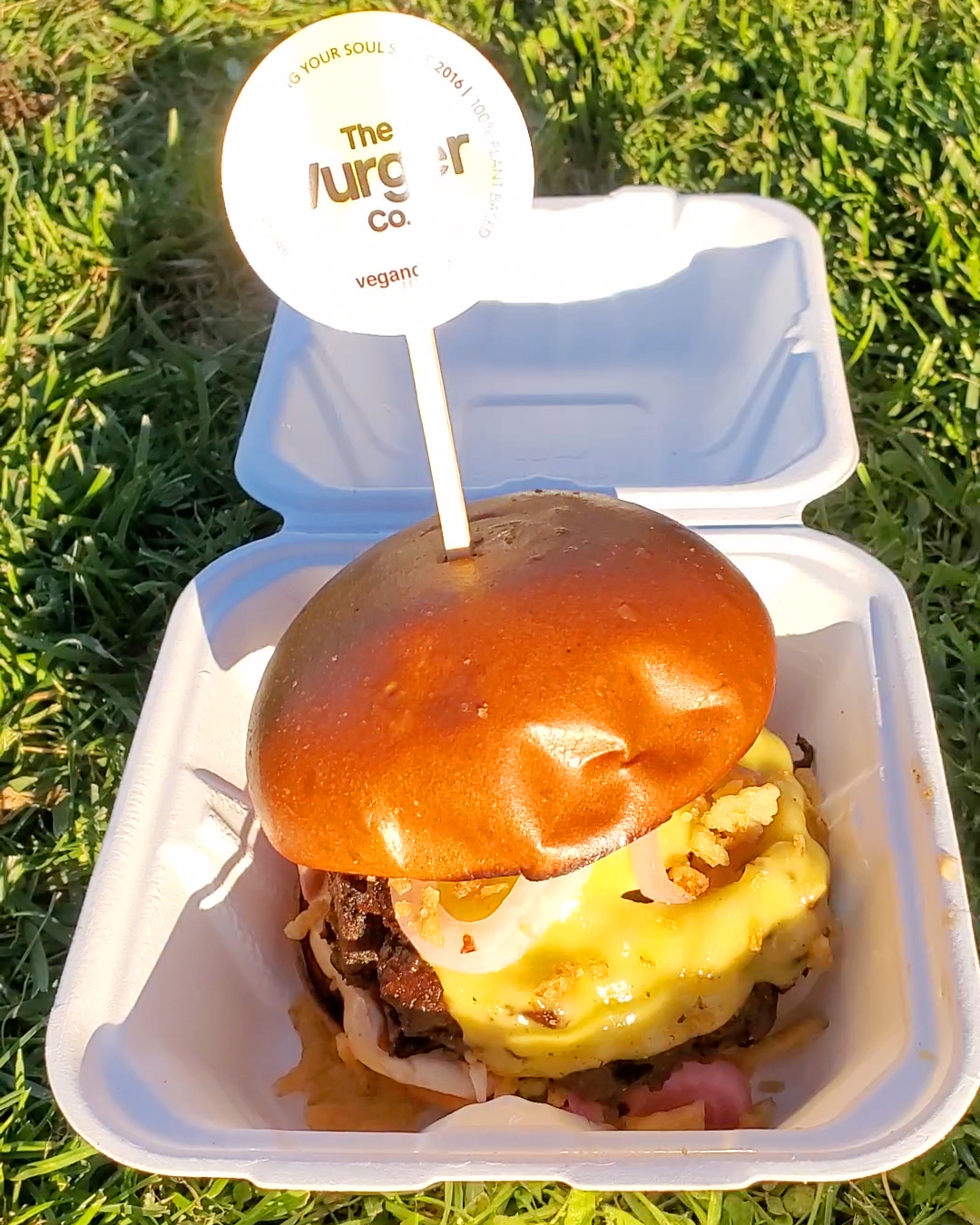 10. Matcha N' More — The First Gold Ice Cream
• Matcha whisk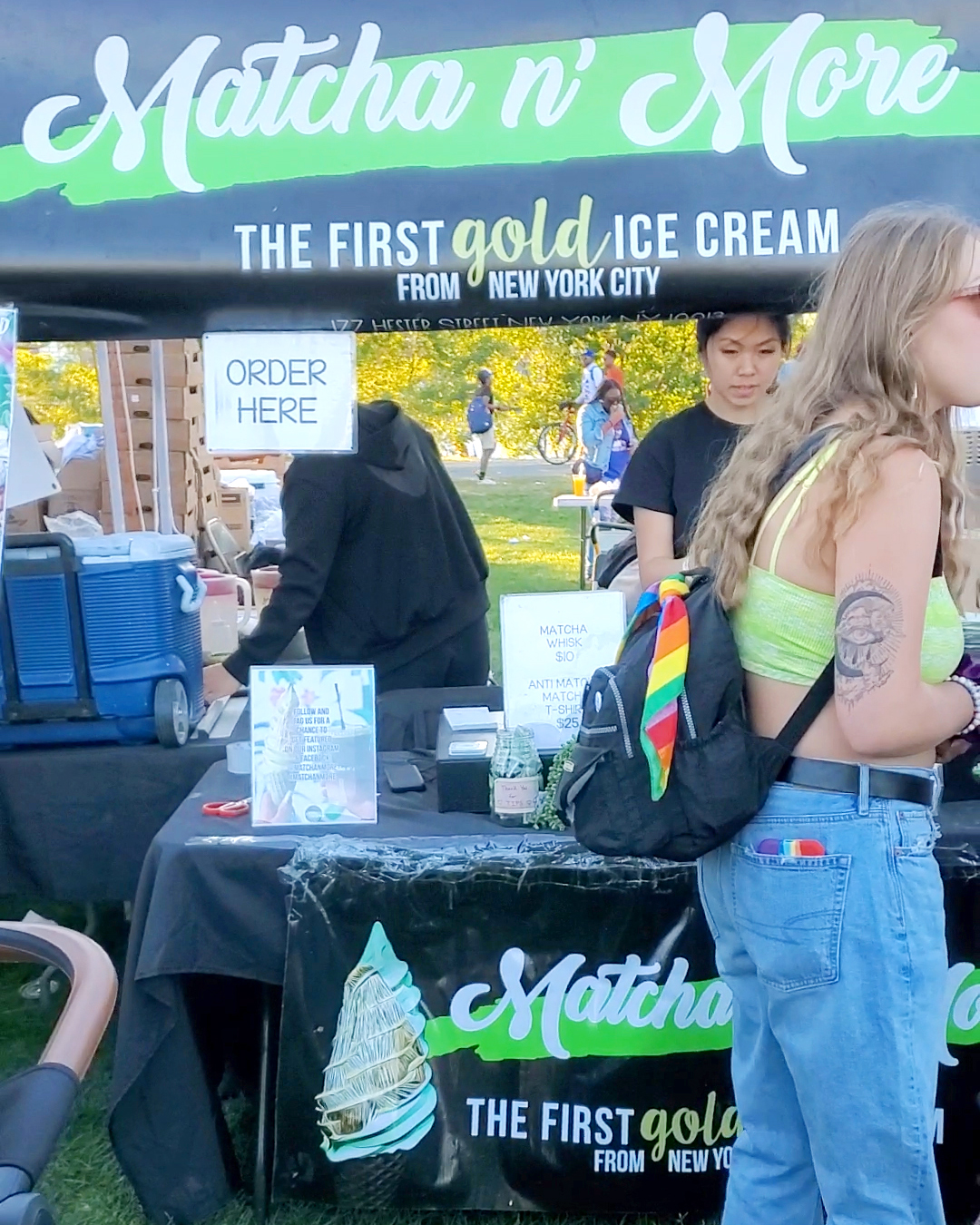 11. Pure Grit BBQ
• Mac and cheese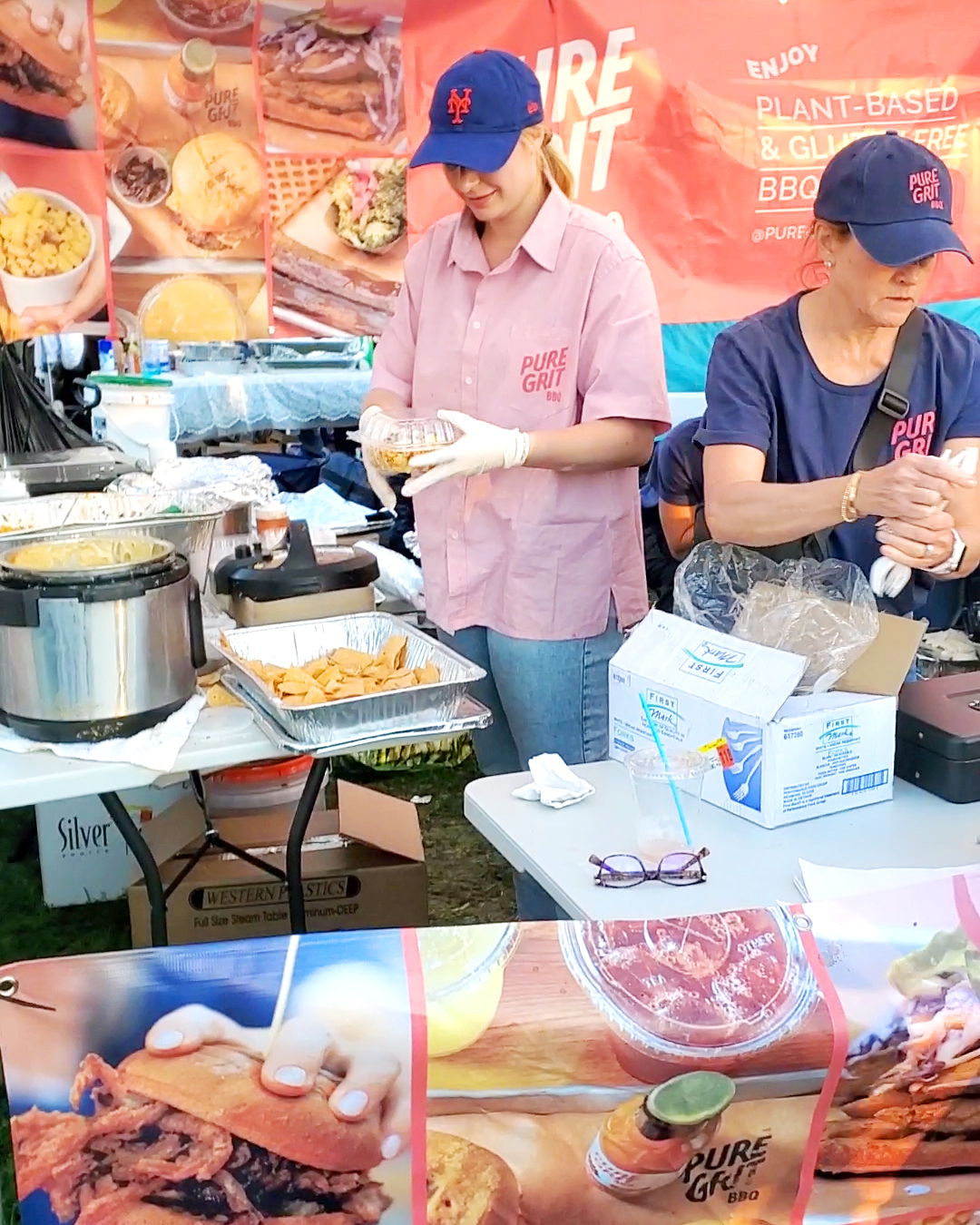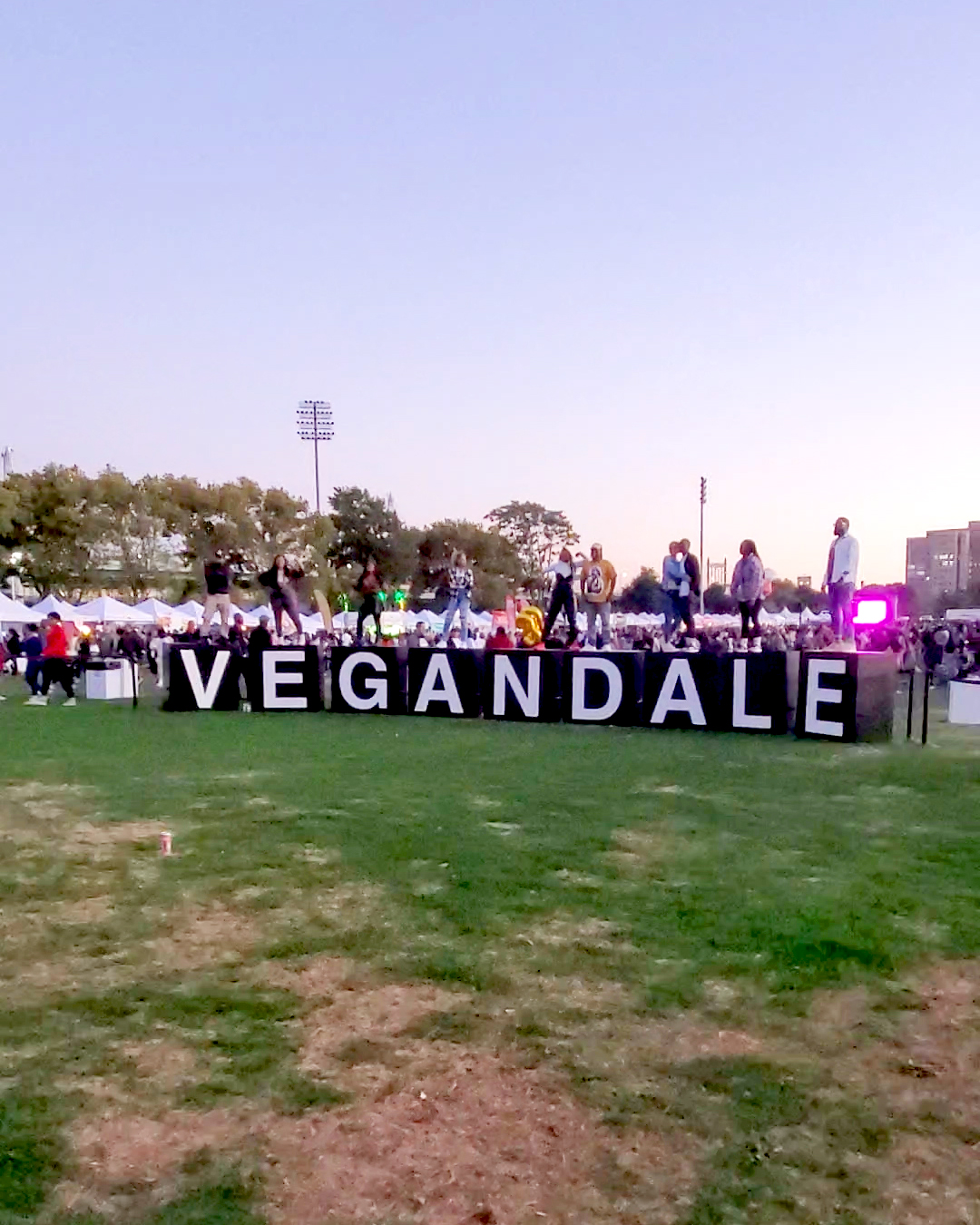 12. Peach & Pine Cafe
• It's Not Easy Being Green: buttered + toasted potato bun, buttermilk fried chik'n, cheddar, bootleg bacon, wild arugula, green sauce.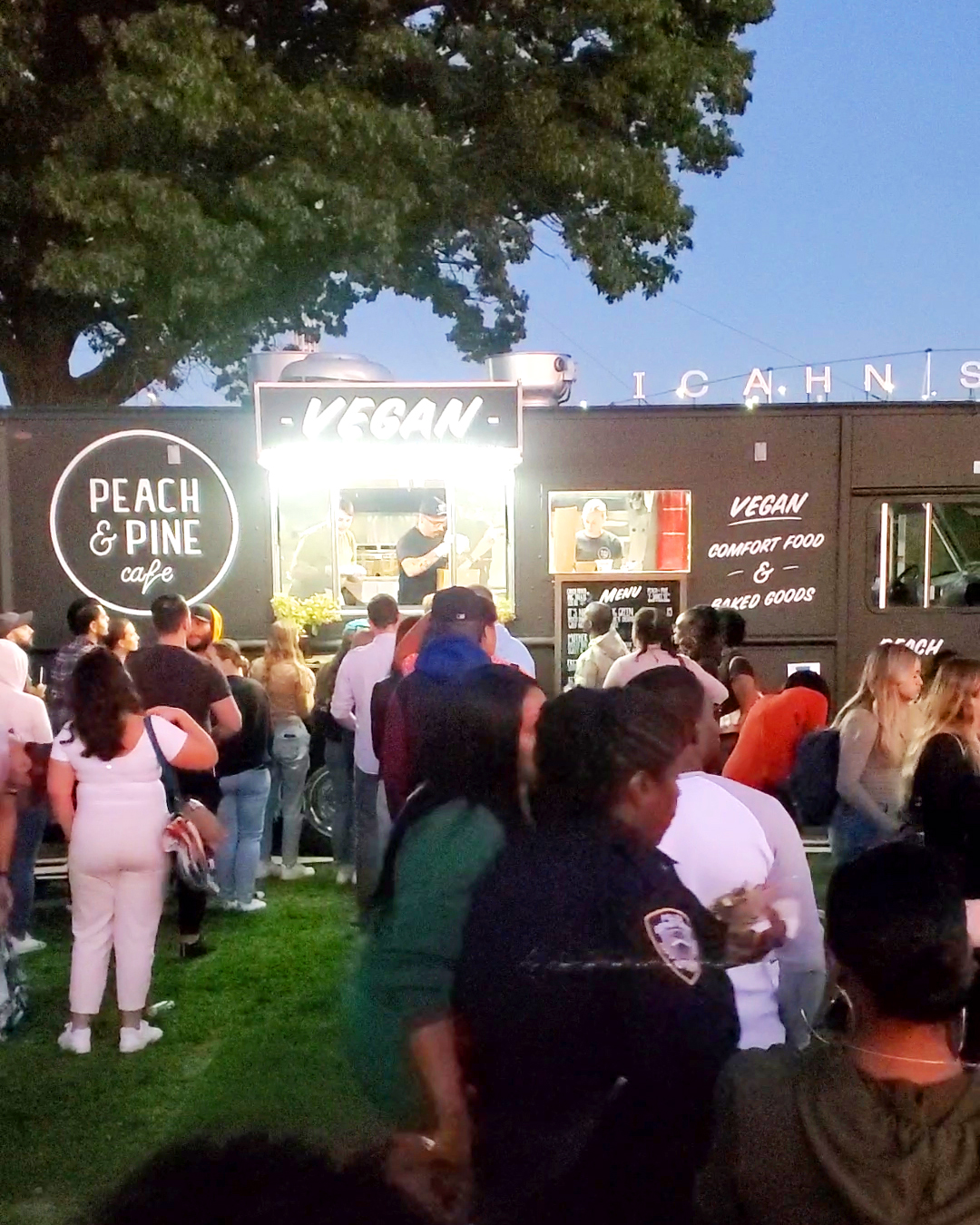 13. Oh My Cod
• Fish & Chips: beer battered banana blossom with tartar sauce, slaw & fries.
• Shrymp Basket: with chipoltle aioli, slaw & fries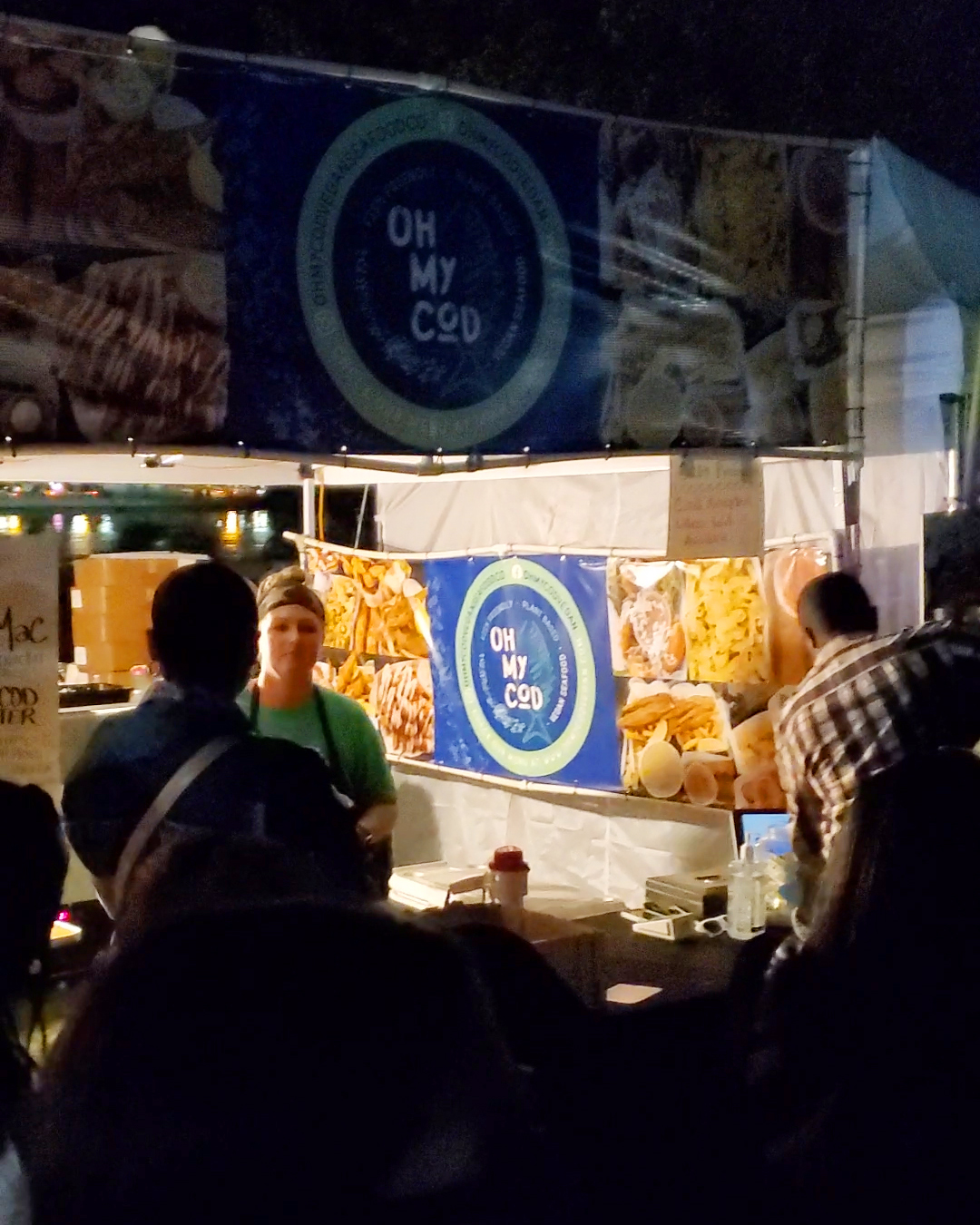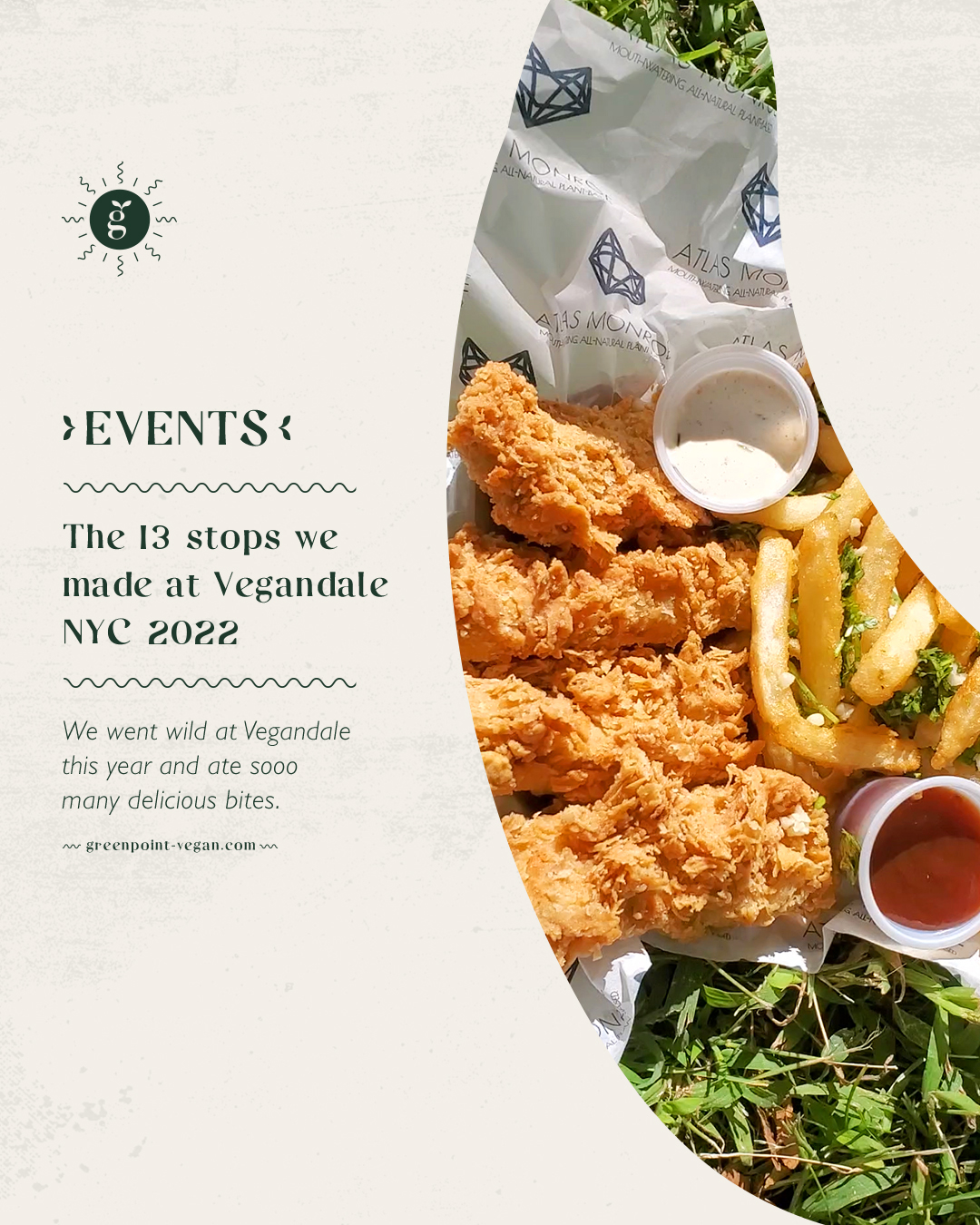 ---
---