We love Frederick Farm Goat Sanctuary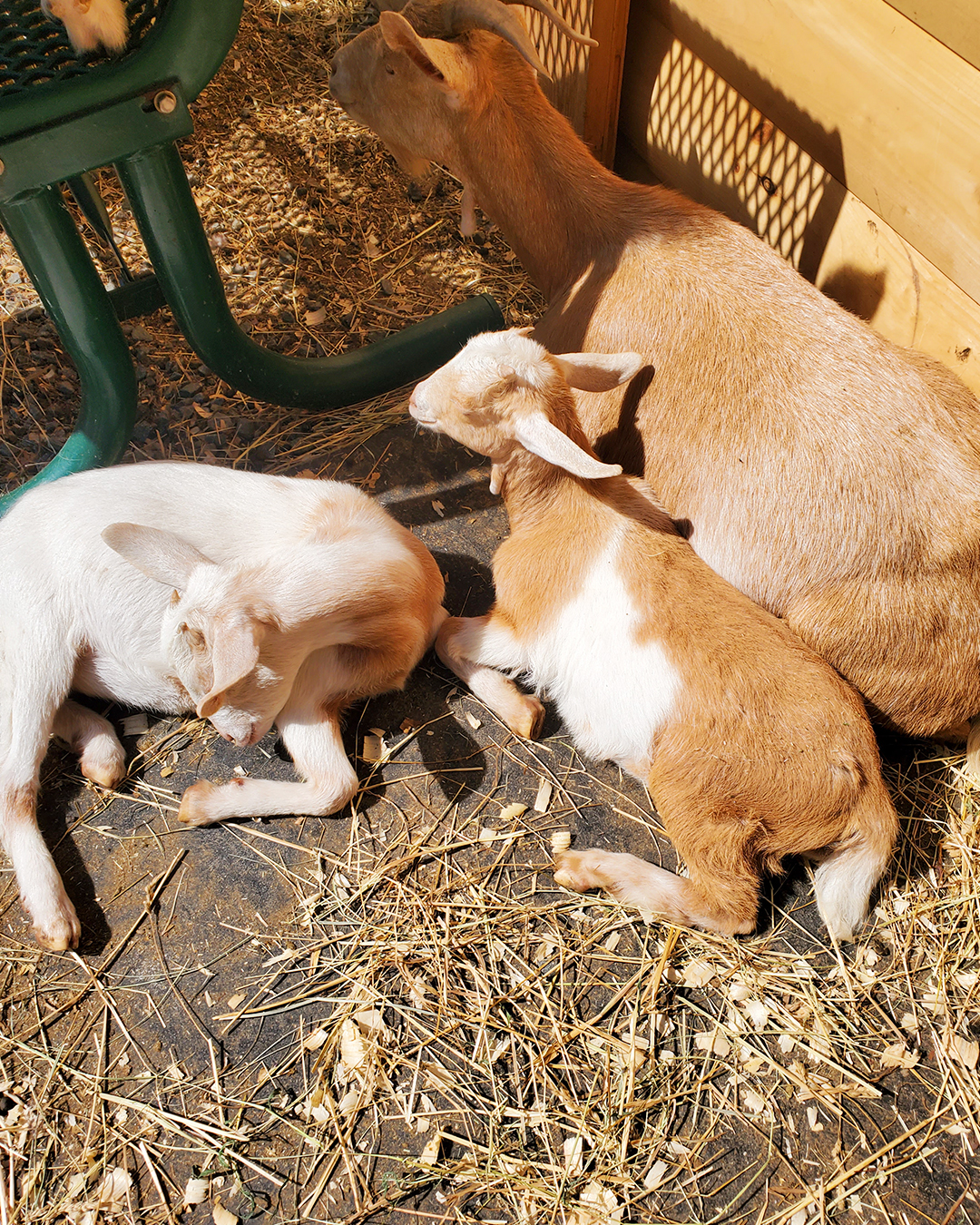 We've connected with so many incredible goats during our visits to this wonderful rescue located in the Catskills. When you go to Frederick Farm you will go on a hike with goats through the hilly woods on the property and afterwards you'll get to spend real quality time petting the goats. Book a hike with goats here: www.frederickfarmgoats.com!
Did you know goats can be super affectionate just like dogs? That's part of what makes this visit so awesome.
Peanut
We've been here a few times so while Meagan is giving a speech about what people should expect from the experience we are already petting and head hugging the goats who come visit us by the gate.
Lyla
In the picture on the left you can get a glimpse of the barn at Frederick Farm where the goats feed, cool down or warm up depending on the weather. In the picture on the right you can see Lyla giving me head-hugs which are her specialty. She's very affectionate.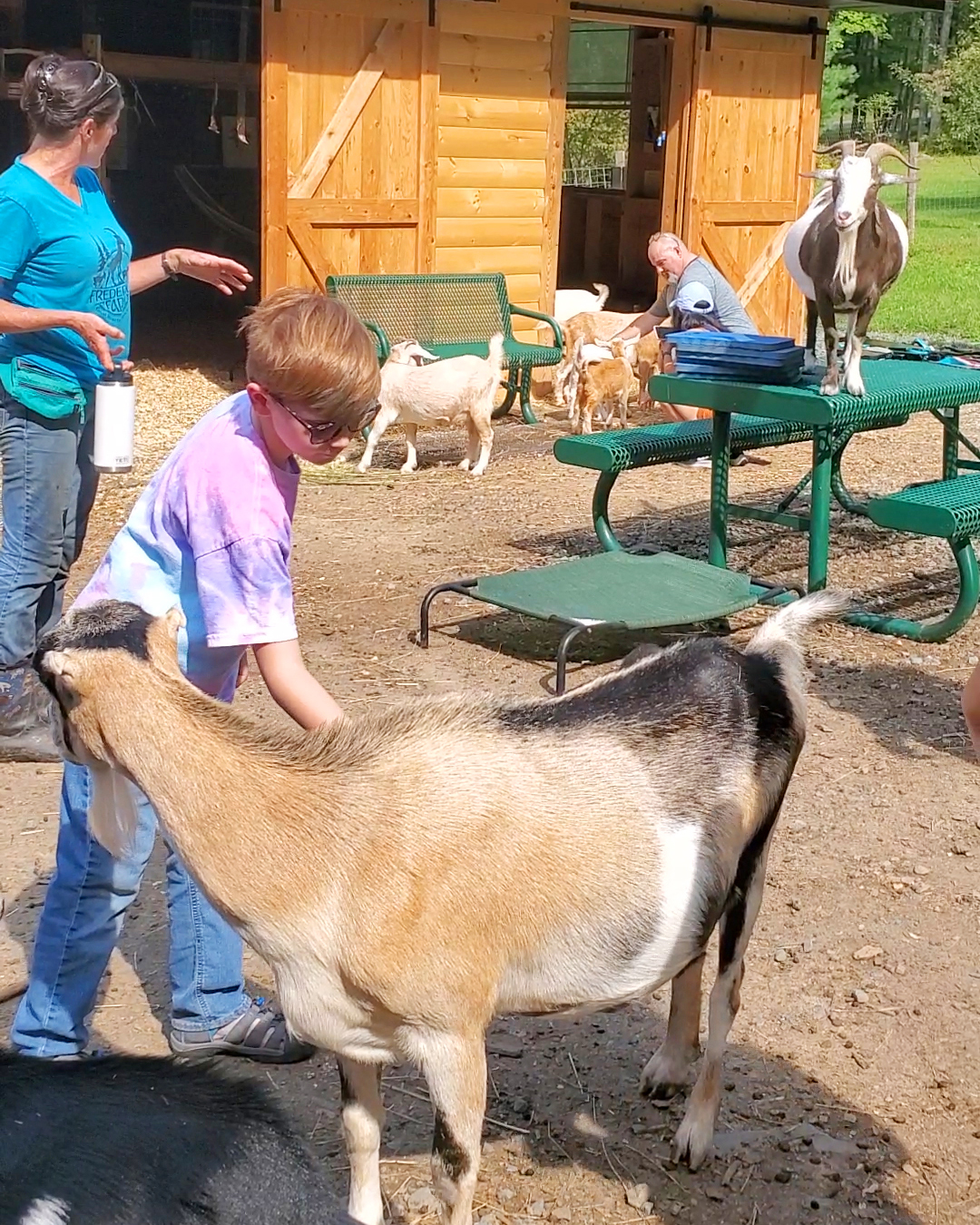 Pumpkin and Suki
You can see there are a lot of structures at Frederick Farm for the goats to play on like the stones Pumpkin is standing on or the tires in the background. And Suki (middle) is one of the sweetest goat gals. She lives on the farm with her mom Eva.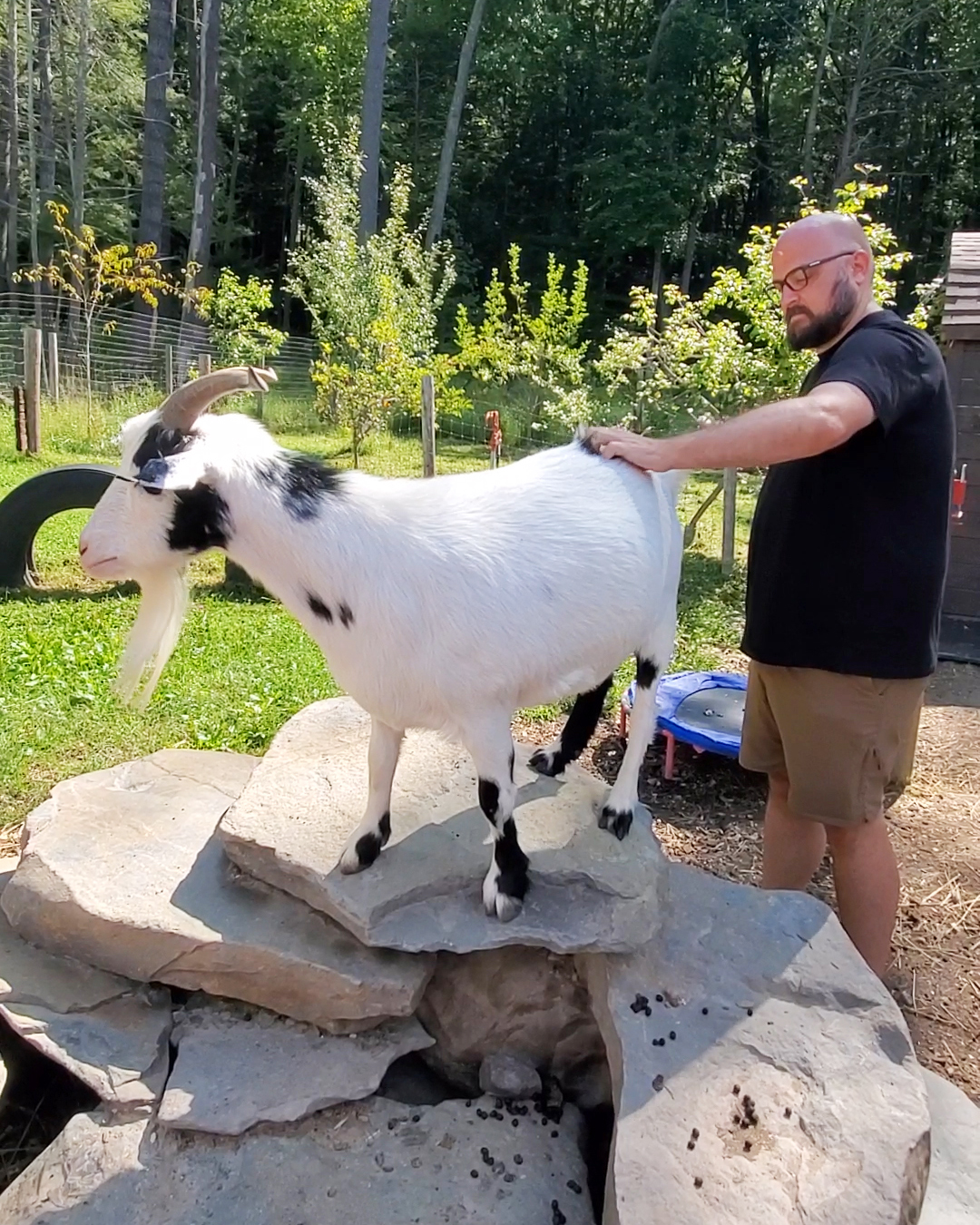 Maybelle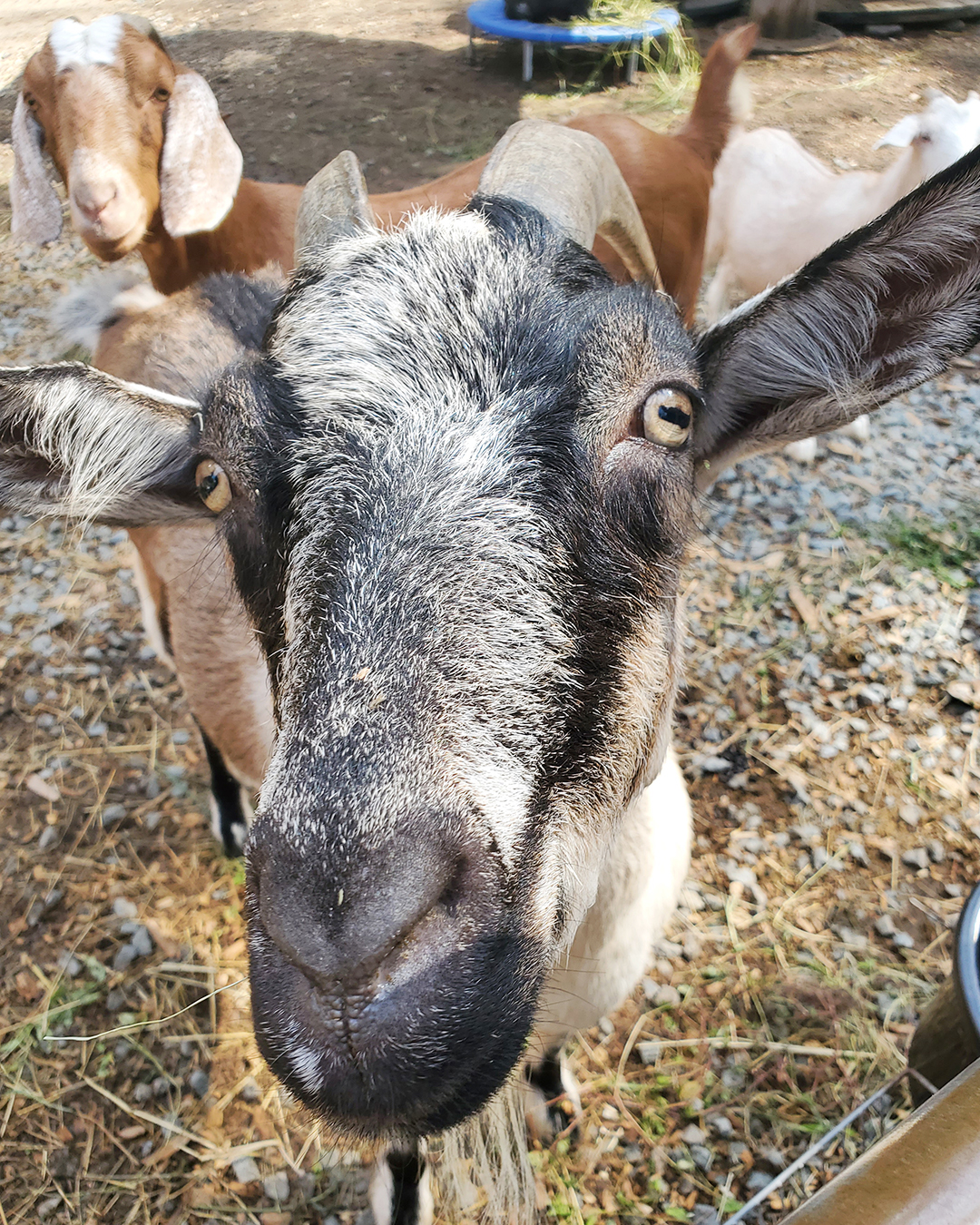 Lillie, Daisy and Lucy
Meagan adopted 7 new goats recently and a bunch of them are little and babies and they are so incredibly cute. Here are Lillie, Daisy and their mom Lucy.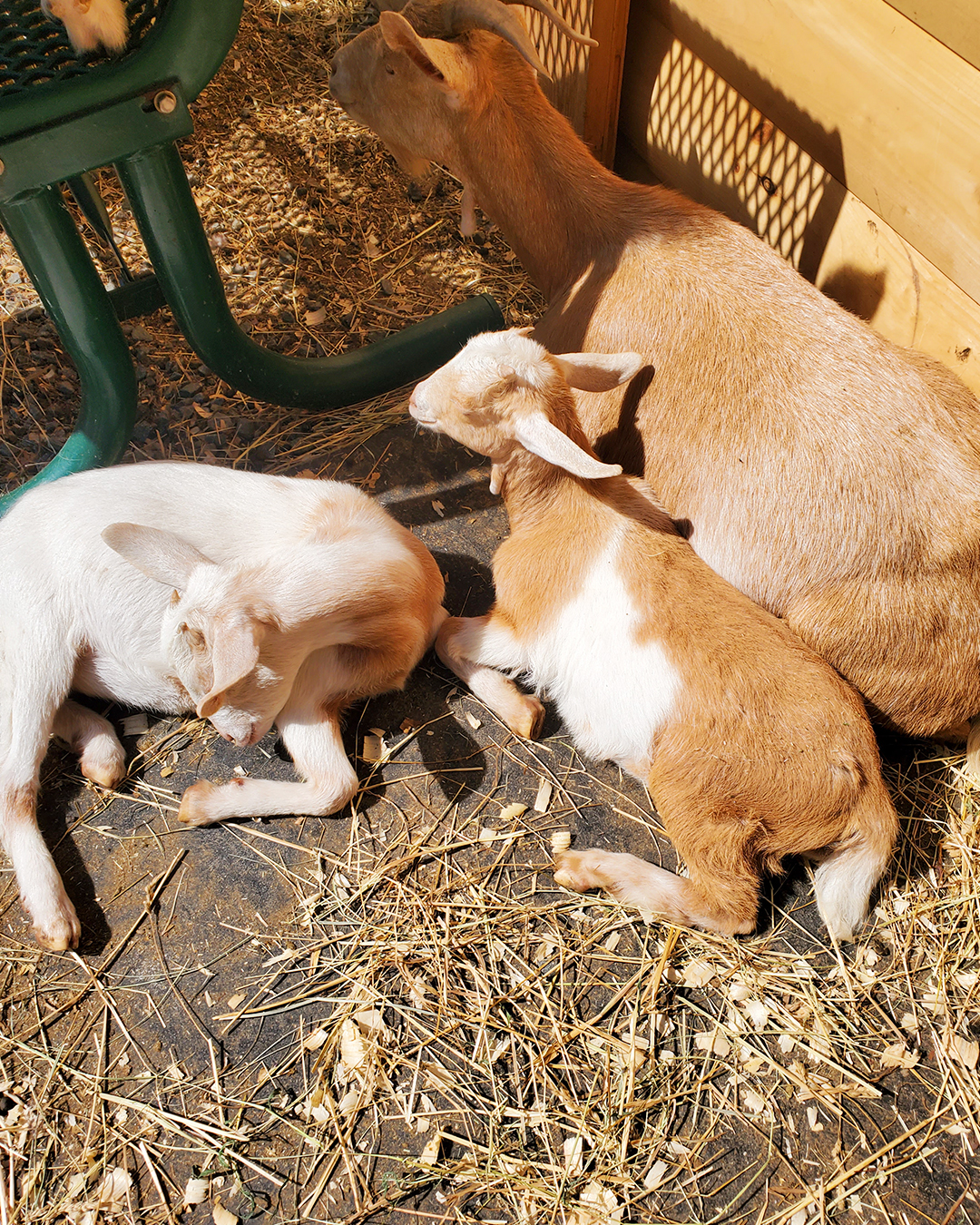 Lillie
Lillie is the goat Jared took on the hike and she is being really cute here.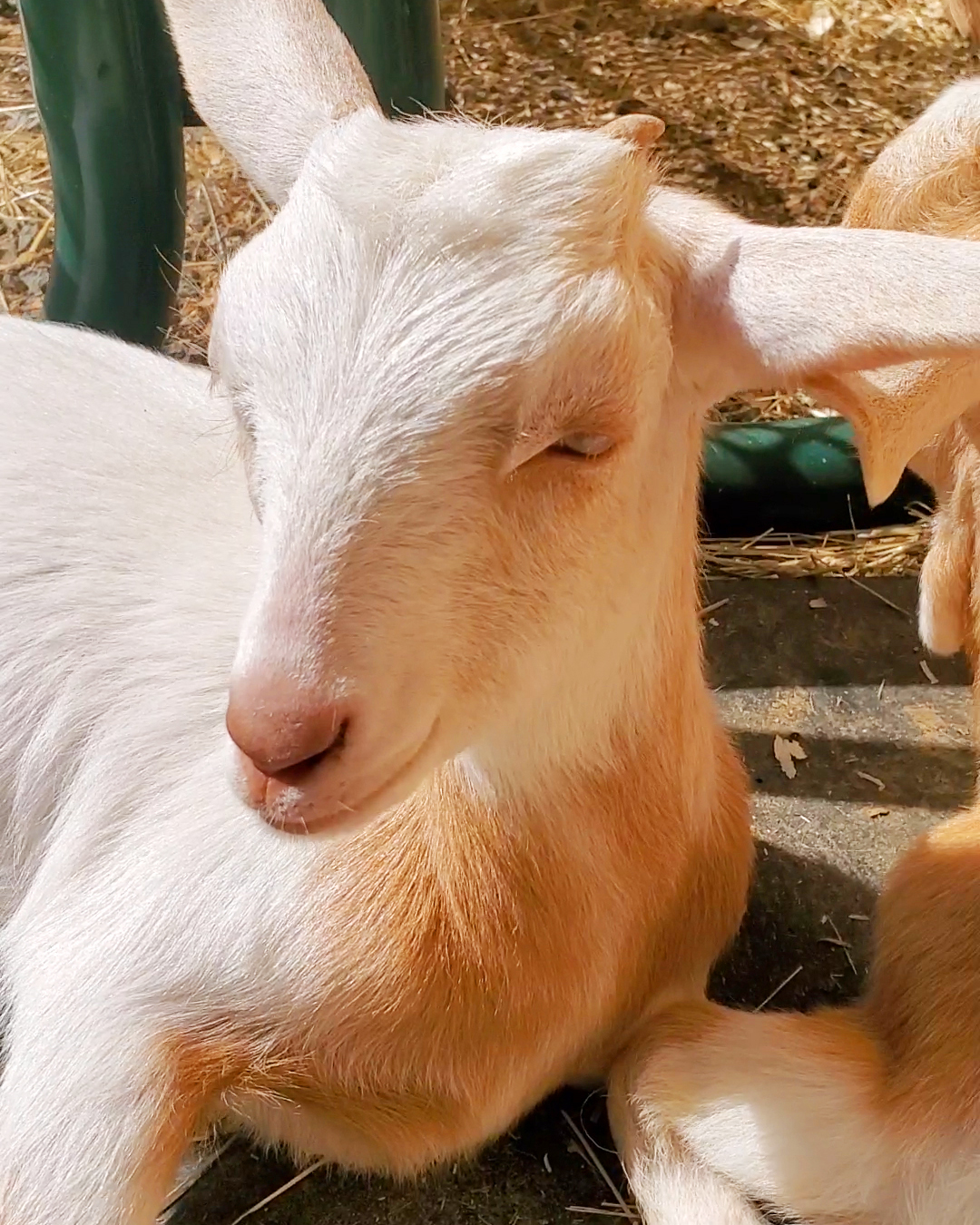 Lillie, Daisy and Lucy
We are finally off on our hike and this was the first time the babies Meagan recently adopted would join in and they did such a good job!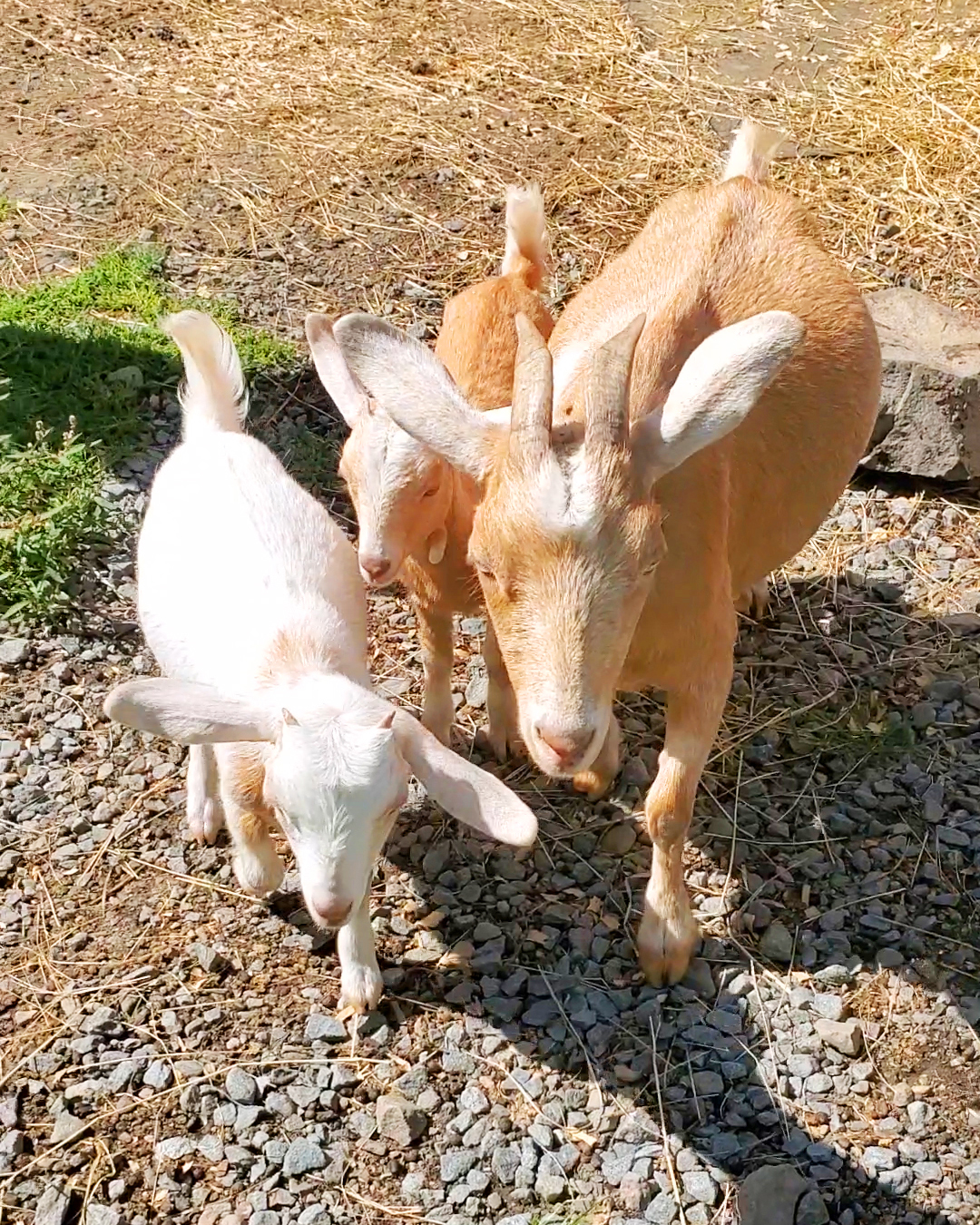 Annie
Annie, the goat I was responsible for, was the best explorer and so brave considering she had never done the hike before. I walked her through the whole hike in the woods with a leash. Then when I let her off the leash she wandered off so Jared picked her up and carried her back to the farm. After that she seemed very attached to both of us, as in came up to us and didn't want to leave our sides and we loved it.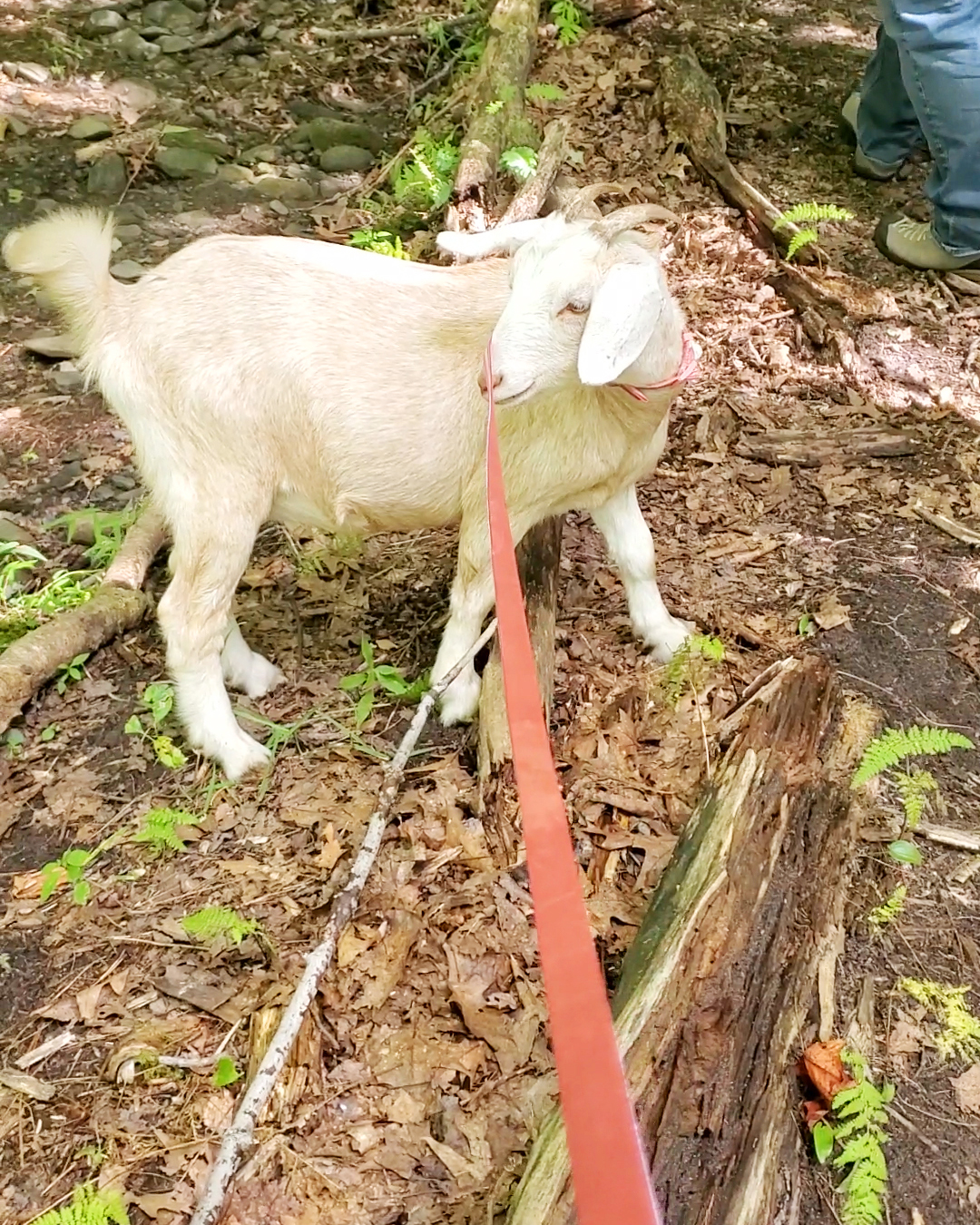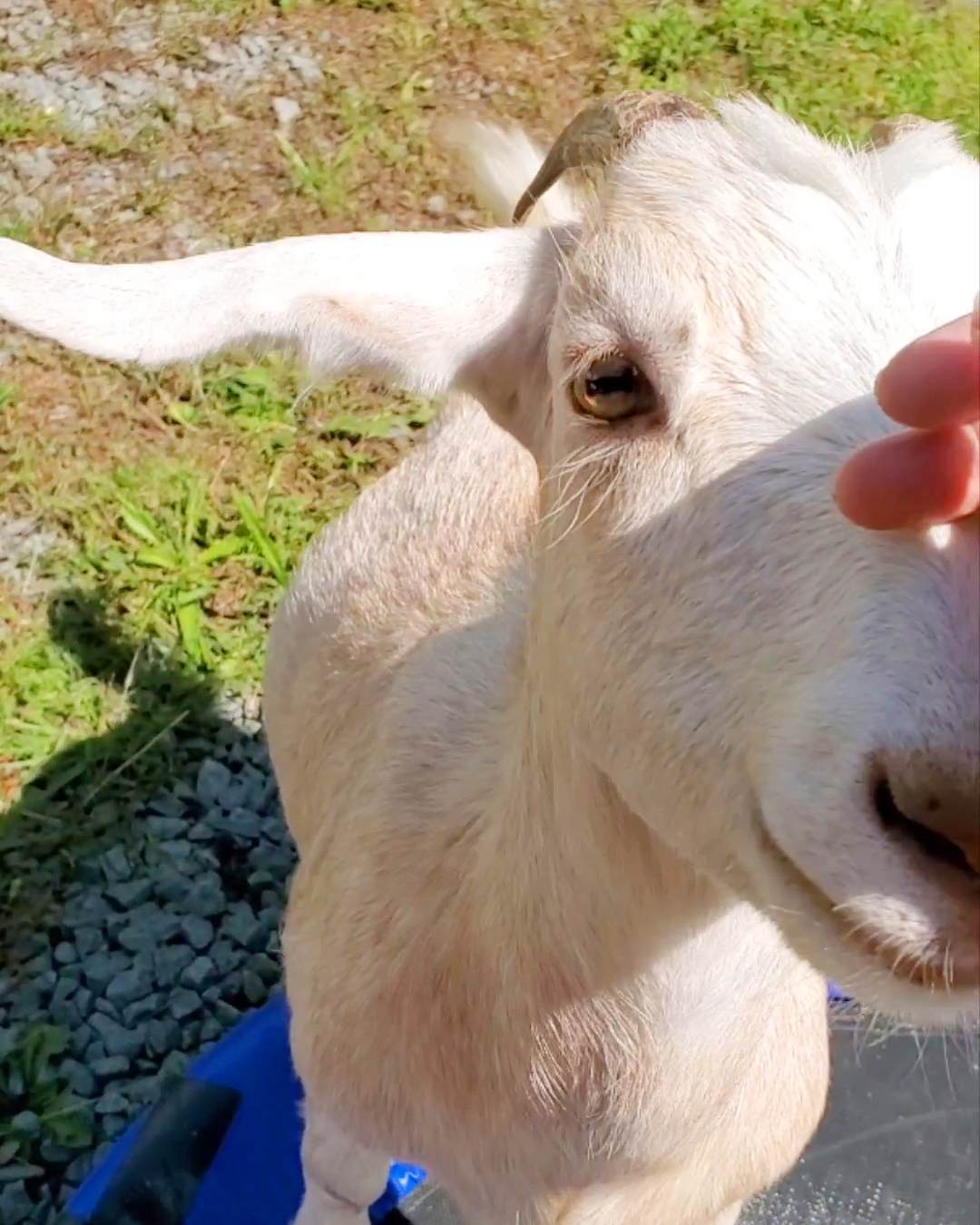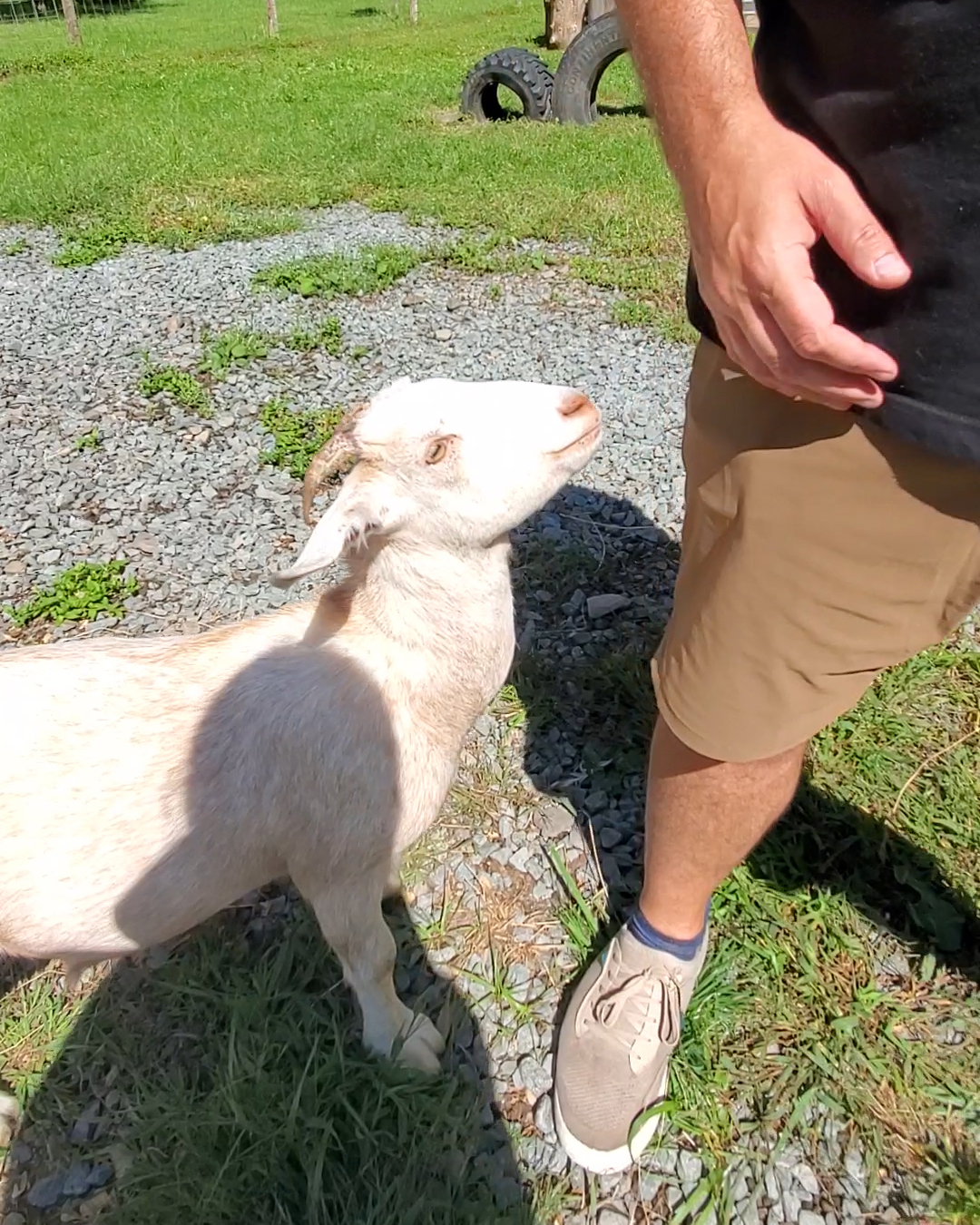 Eliza and Marvin
Eliza (left and far right) and Marvin (middle) below, were the goats Jared and I connected with most on our first visit and we couldn't wait to see them again this time.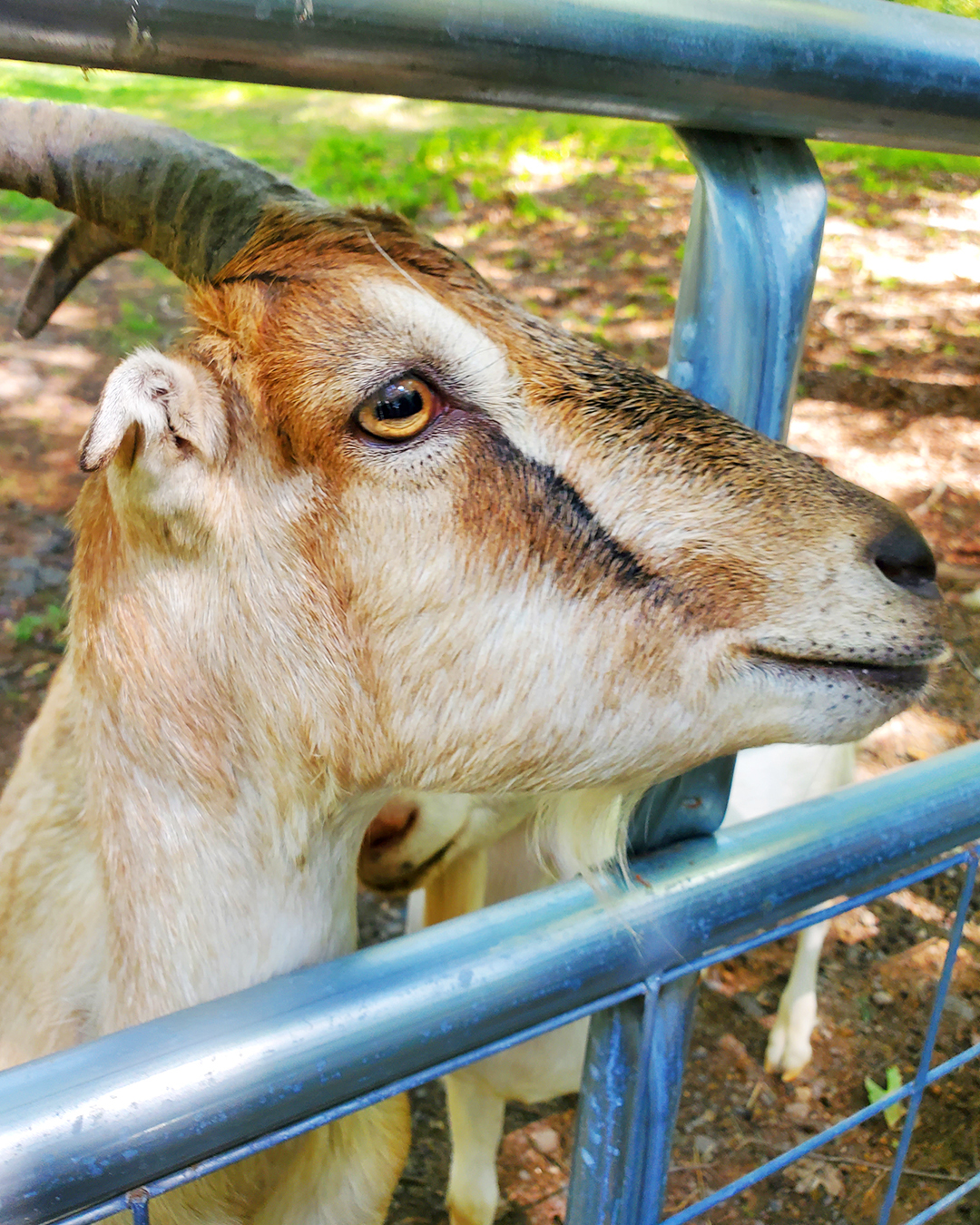 We have been to Frederick Farm 3 times now because we love it so much and can't wait to go back again soon.
---
---