Crunchy, Crispy, Chunky, Spicy Guacamole and Corn Chips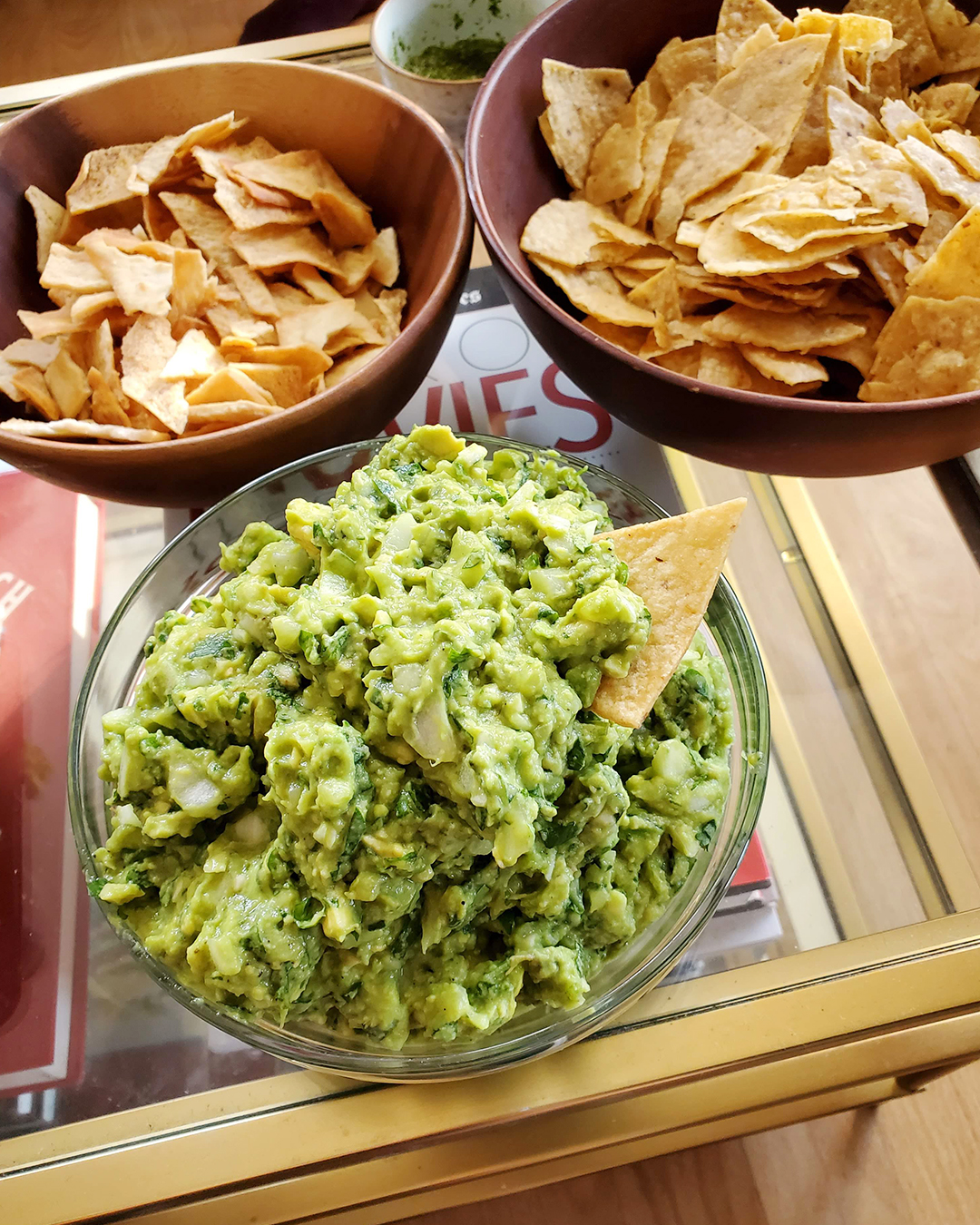 This guacamole recipe was given to me by my mom and sister and it is absolutely delicious.
It also has a variety of ingredients but is overall very simple. Theirs has tomatoes in it but I am not a huge fan of when the guacamole gets soggy so I do not to include them. The key for me is I throw in a ton of garlic and jalapeños to add a super strong kick. When I make it for my nephews I make a separate bowl with no of the jalapeños so feel free to not include them if you like a less spicy version. I absolutely love making this dish as an appetizer for any gathering and it's always a hit. Hope you like it!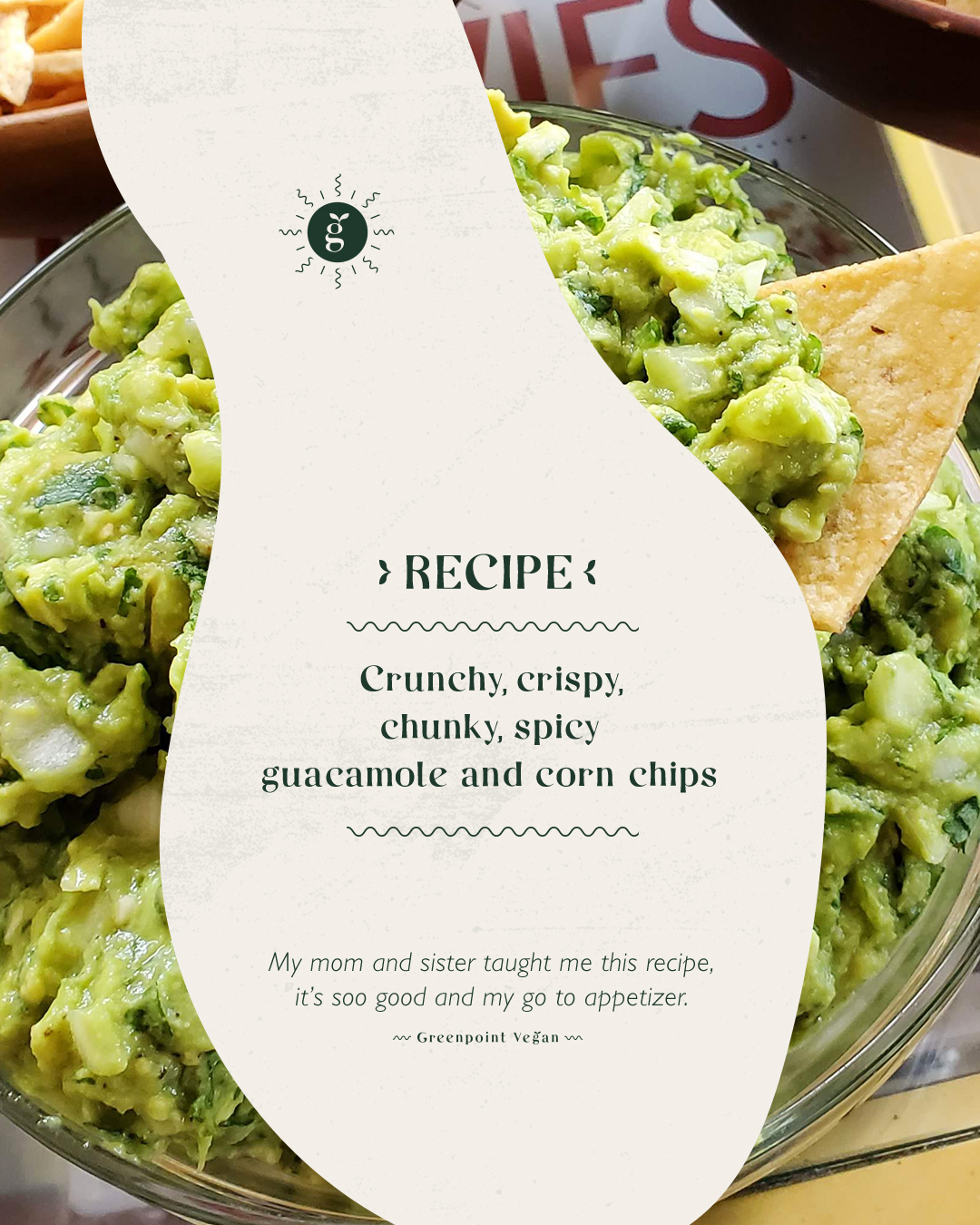 Ingredients
• 5 small to medium avocados
• 1 white or yellow onion
• 1 bunch of cilantro stemmed
• 2-3 limes
• 2-3 jalapenos
• 8 cloves of garlic
• Salt and pepper to taste
Instructions
1. Cut, peel and de-pit the avocado, chop onion, garlic and jalapenos into small pieces and slice up the stemmed cilantro, Add all ingredients to one large bowl.
2. Squeeze the lime juice over the mixture and add salt and pepper. Stir until all of the ingredients are well mixed together.
3. Serve with your favorite corn chips or crunchy vehicle dip and enjoy!
---
---