Vegan Zeastar Notuna and Zalmon Sashimi Crudo Topped with Nori Komi Furikake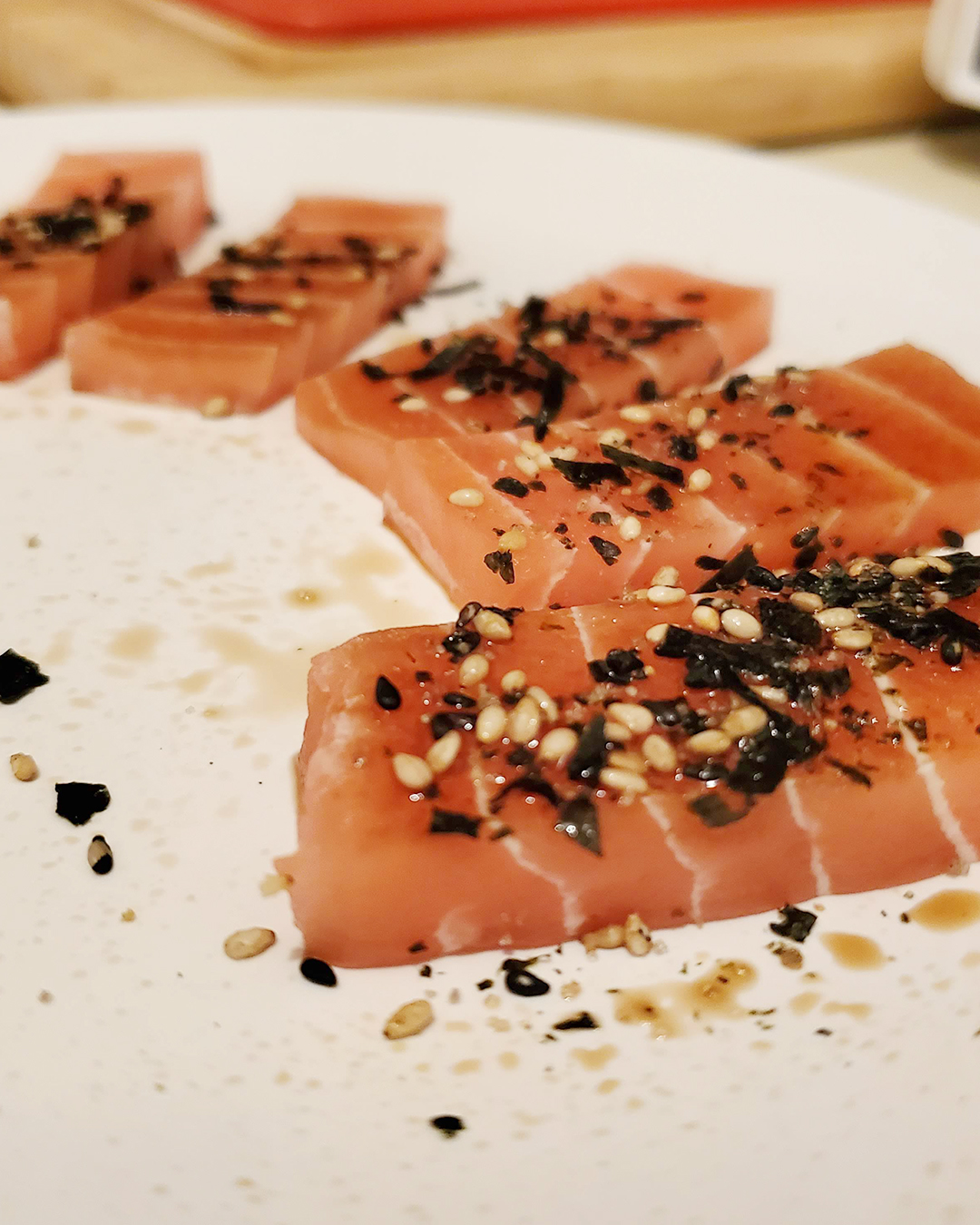 We were so excited to find a sashimi product that looks and feels so close to the real thing.
I'll be making more recipes with this product but this one was incredibly simple. I think it's important to get a fair bit of soy sauce or liquid aminos on the fish because that helps give it more of a sea salty flavor.
All you need is the sashimi cut into slices, tip with a little bit of olive oil, a little bit of soy sauce, nori komi furikake and viola, you have your delicious crudo!
---
---