Everything But the Kitchen Sink Salad – Hors D'oeuvre Edition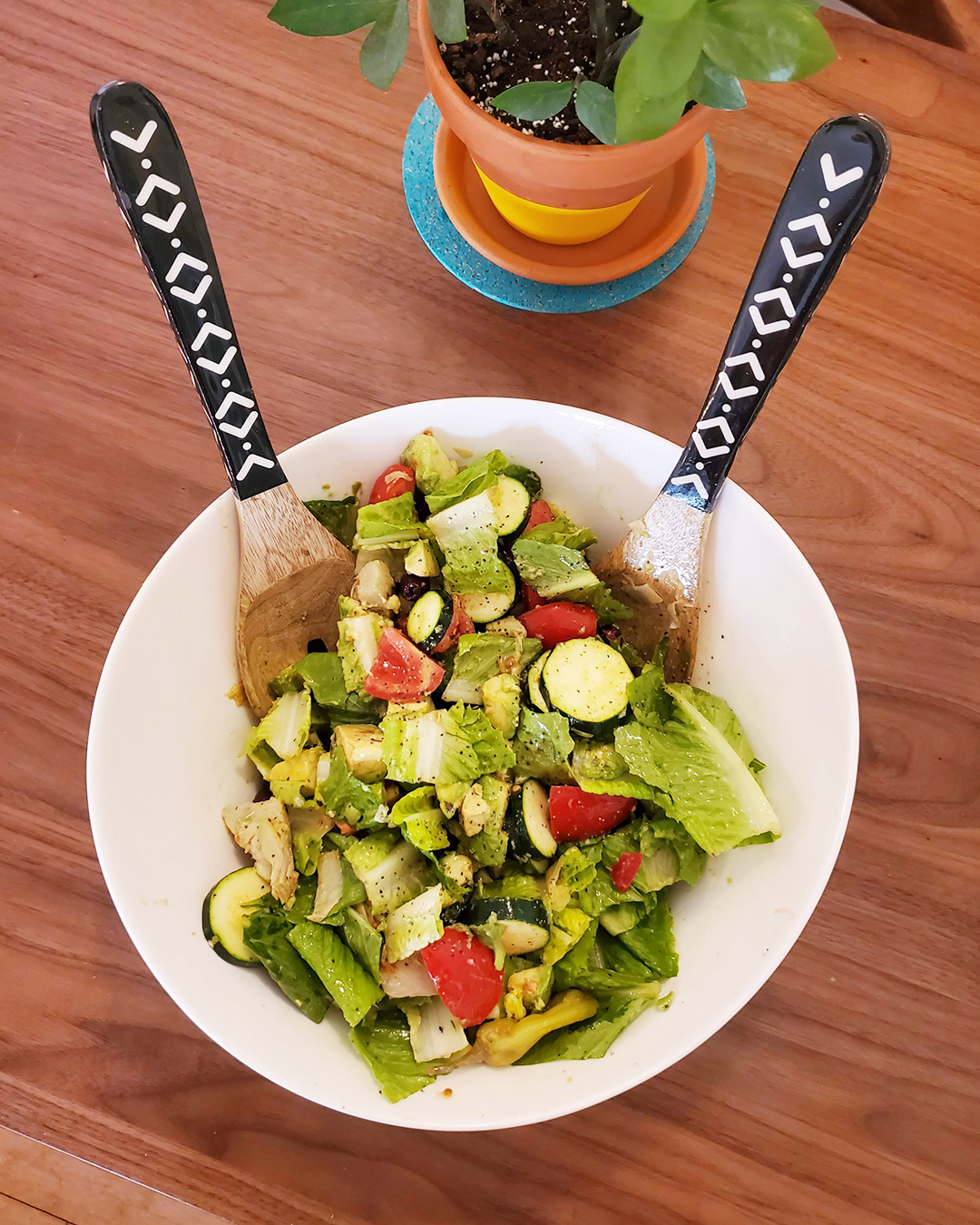 It feels a bit funny to be writing out a recipe for a kitchen sink salad but this one was so delicious, I thought why not! We had our very first dinner party at our new home in Greenpoint and the next day ended up with a ton of salad leftovers because our friend had brought over a delicious dill cucumber salad. As I was making a massive salad I realized we also had plenty of olives and marinated artichokes from our hors d'oeuvre platter. I decided to throw them all in and it made for a really unique, filling and healthy salad, albeit a bit heavy on the salt, which in turn makes it extra delicious.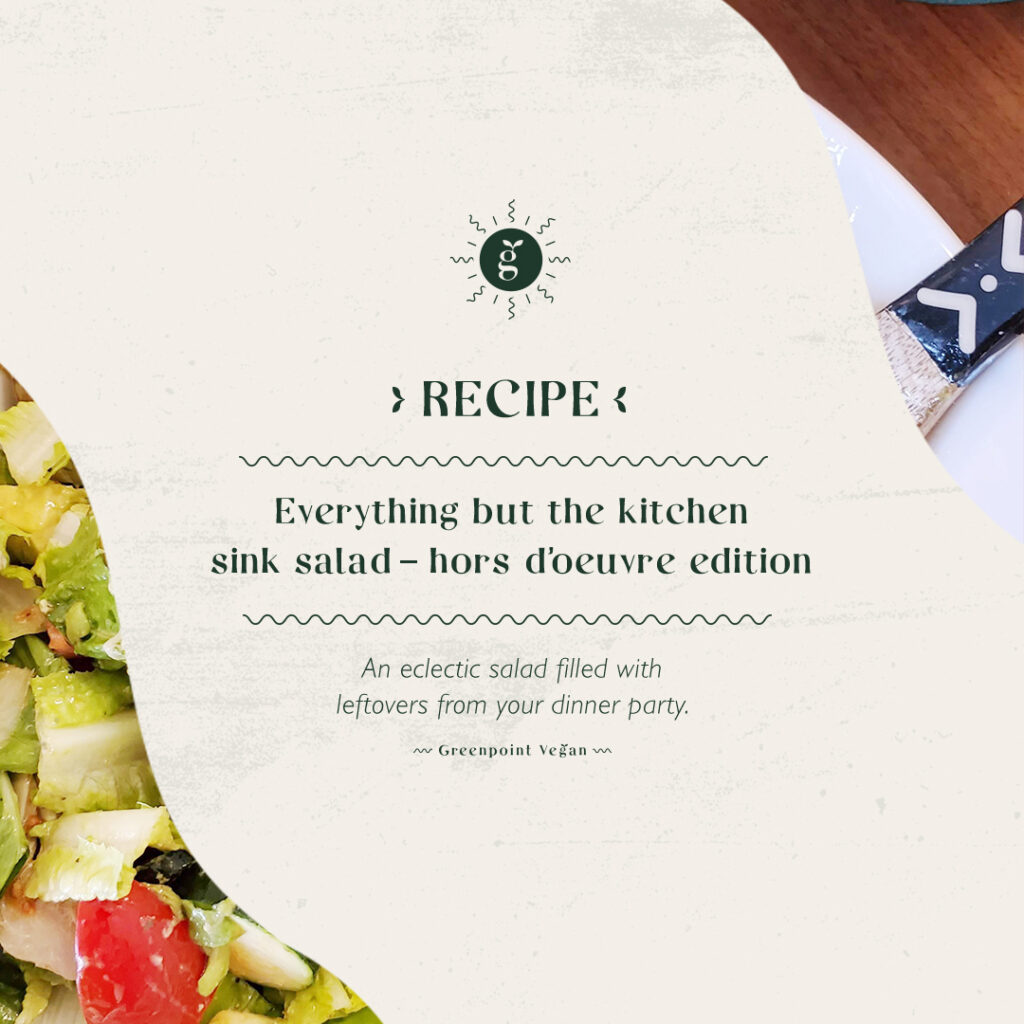 Ingredients
• 1 head of romaine lettuce
• 4 Medium sized tomatoes
• 2 green zucchini
• 1-2 Avocados sliced into chunks
• 15 Black and/or green small marinated olives
• 1 pack of marinated artichokes (ours came with bell peppers and pepperoncinis, delicious.)
• 2-3 tablespoons of olive oil
• Salt and pepper to taste
Instructions
1. Prep the veggies: chop the romaine, cut the tomatoes into thicker chunks, slice the zucchini crosswise not too thick and slice the avocado into small chunks.
2. Combine everything into a large bowl and add the olives and artichoke mix.
3. Drizzle the olive oil over the salad (you can use more or less than I'm recommending above depending on how much oil you like in your salad.)
4. Sprinkly desired amount of salt and pepper and mix everything together.
5. Add more salt and pepper to taste and mix again.
Your salad is ready to enjoy. Bon appetit!
---
---