Louie's Vegan Pig Savin Ribs with Baked Garlic, Onions and Seasoned Asparagus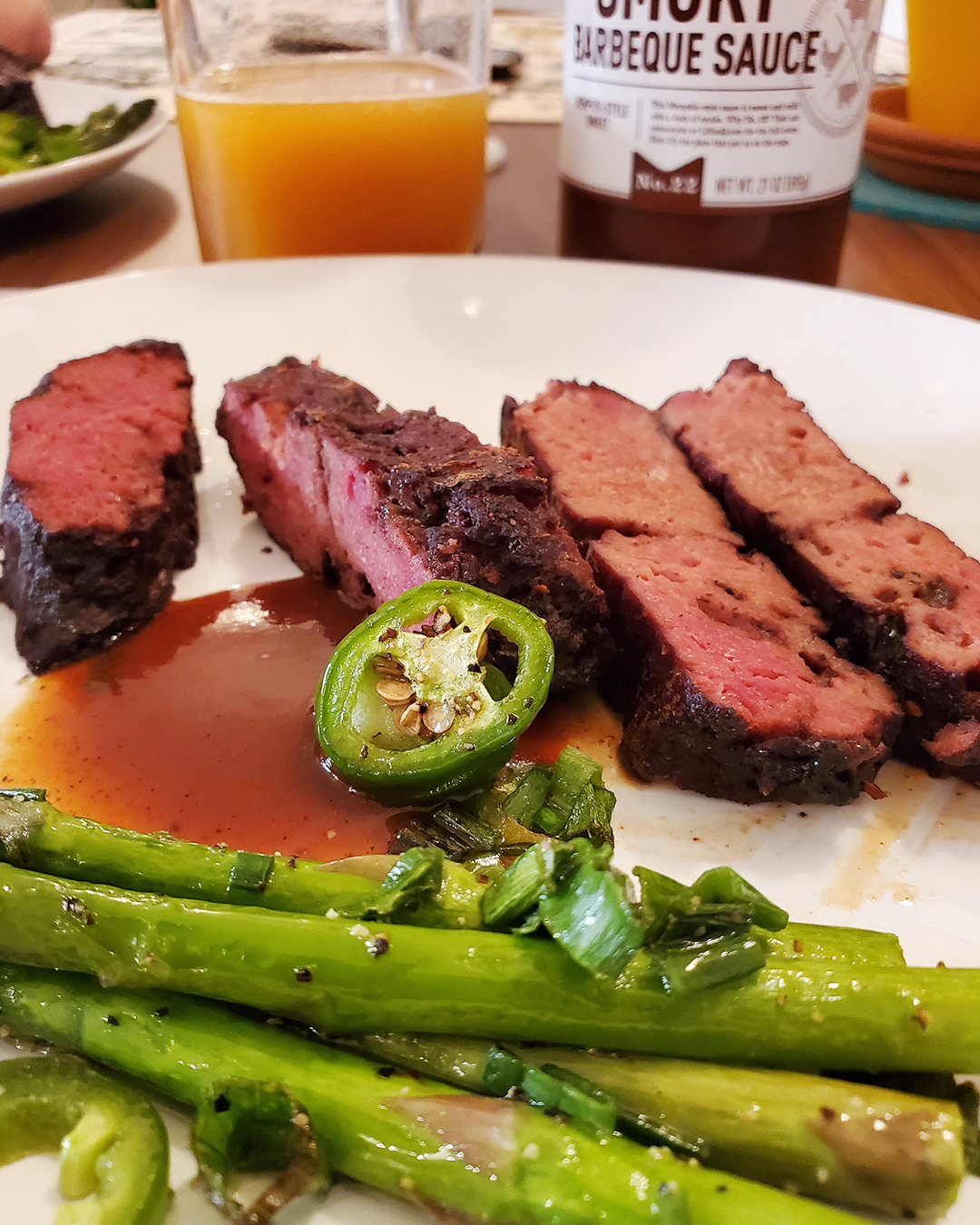 Ribs by Brooklyn based Louie's Plant-Based Meats
If you can get your hands on these new plant based ribs I highly recommend. I'm gonna come right out and say, the main benefit of this product is that they are FUN. Absolutely, they will be the show stopper if you bring them to your next barbecue. And with a good grill char they are pretty extraordinary. Cooked in the oven they don't get quite the char so the fake meat flavor is stronger. The ribs have a pretty seitan-y flavor and texture to them (I'm not exactly sure that's what they are made out of) so if you are not a fan of that type of vegan meat maybe steer clear. But if you like seitan these are your ribs! One pack of ribs are enough for 3 people, maybe not quite enough for 4 people and if two people are splitting it's more than enough, maybe too much depending on the size of your stomach. But snacking on these as leftovers even cold the next day is pretty great!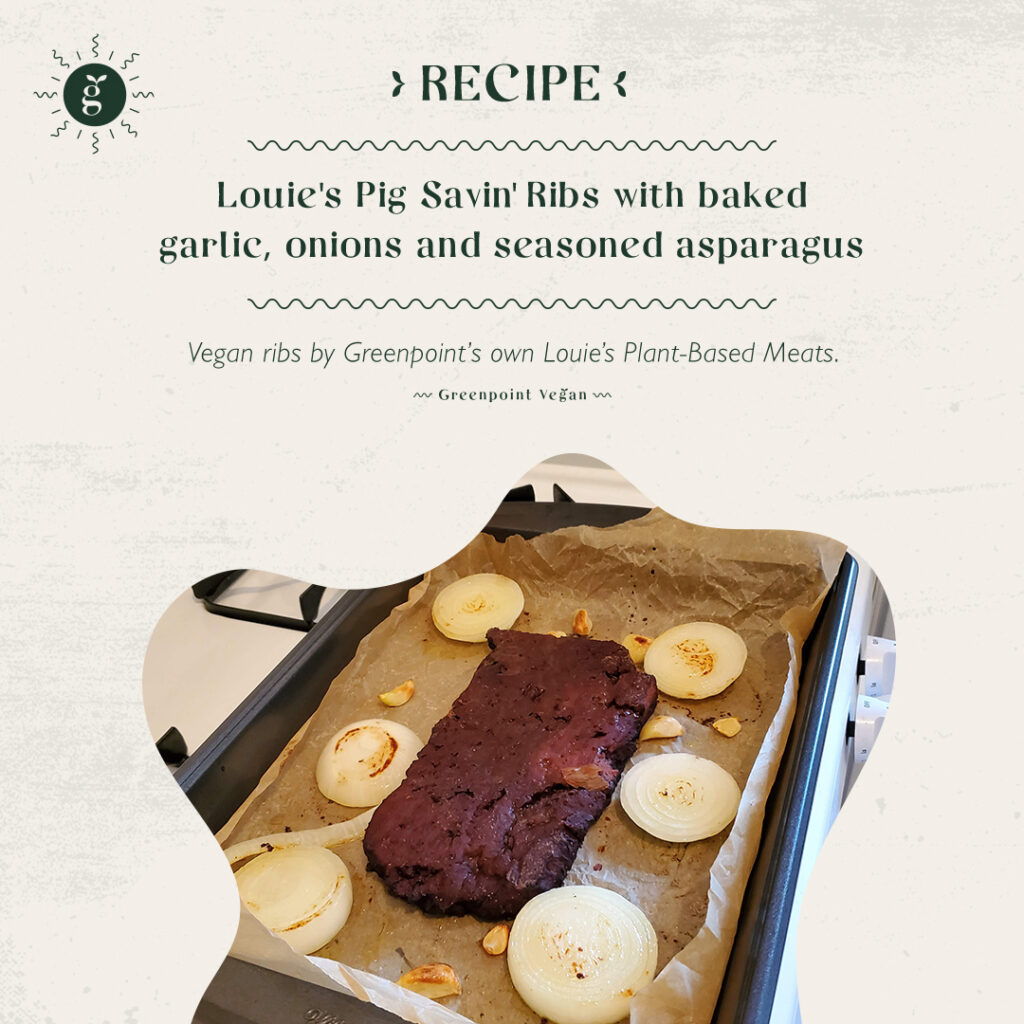 Ingredients:
Meat
• 1 pack of Louie's Plant-Based Ribs
• Your favorite barbecue sauce
Veggies
Asparagus
• 1 bunch of asparagus
• 1 thinly sliced jalapeño
• ⅛ cup of scallions in chunky slices
• Olive oil to drizzle or brush on
• Salt and pepper to taste
Onions
• 3 white or yellow onions peeled and sliced in half
• 10 cloves of garlic
• Olive oil to brush on
• Salt, pepper and garlic powder to taste
Instructions:
1. Pre-heat the oven to 400 degrees.
2. Prep the veggies. (To cook them you can place them on their own pan or the onions will fit nicely if you're using a large pan for the ribs.) Asparagus should be trimmed at the bottom and placed in a pan sprinkled with jalapeños and scallions. Add salt, pepper and oil to the dish to taste. Once the onions are sliced in half brush them with oil on each side, and lay down the garlic on the pan. Then sprinkle a little bit of salt, pepper and a generous amount of garlic powder on each side of the onion. The garlic cloves should pick some of this seasoning up.
2. Cook the ribs and veggies simultaneously according to the ribs packaging which says at 400 degree heat for 15 minutes on each side. Flip the onions and garlic mid-way through the cooking process along with the ribs.
Enjoy! And let me know what you think.
---
---