Korean Pancakes With Gochujang Dipping Sauce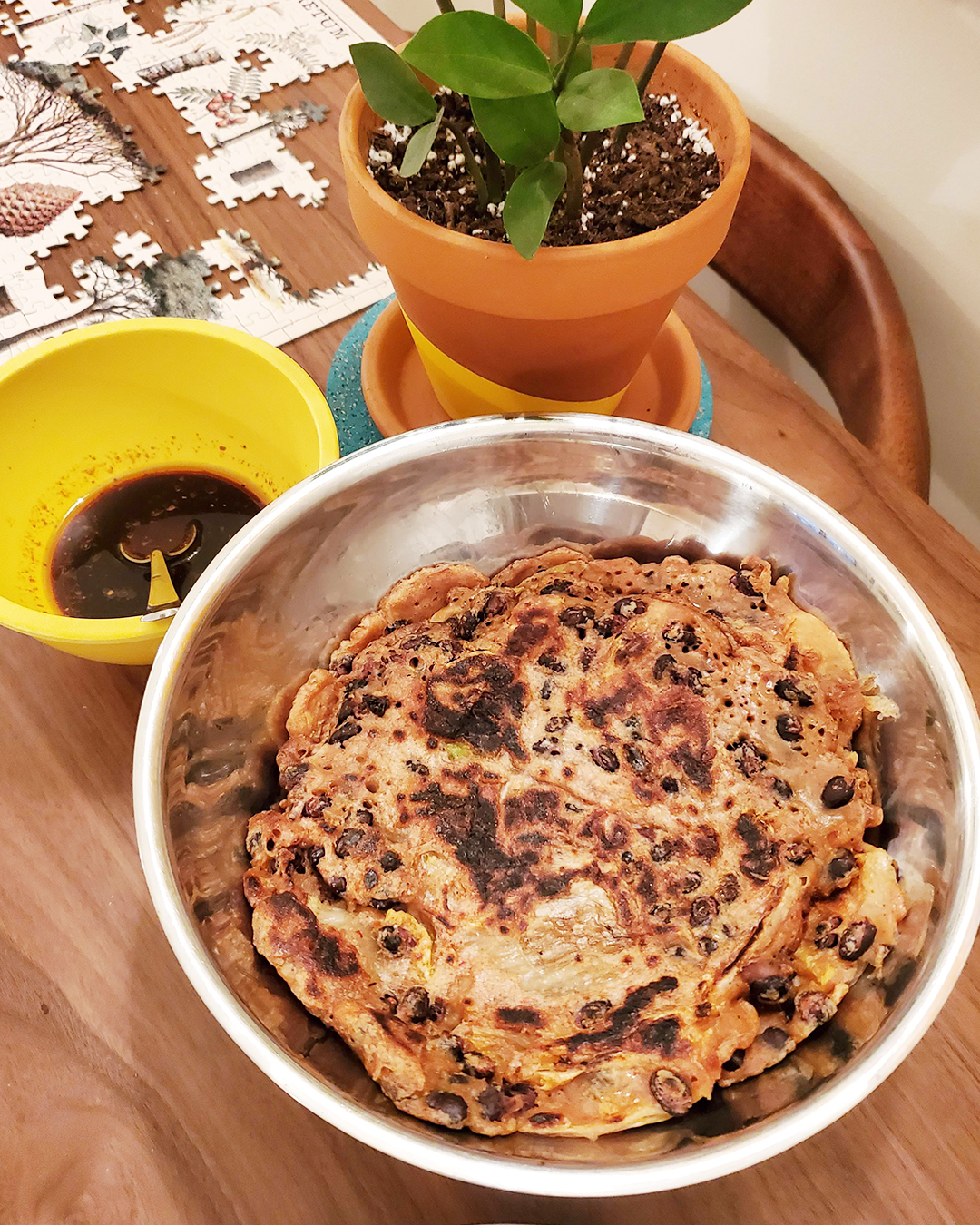 When we went to Kimchee Market and discovered a variety of delicious freshly prepared foods we were so excited to also find lots of items we could use for cooking. We purchased Korean pancake batter, gochujang sauce and got to work.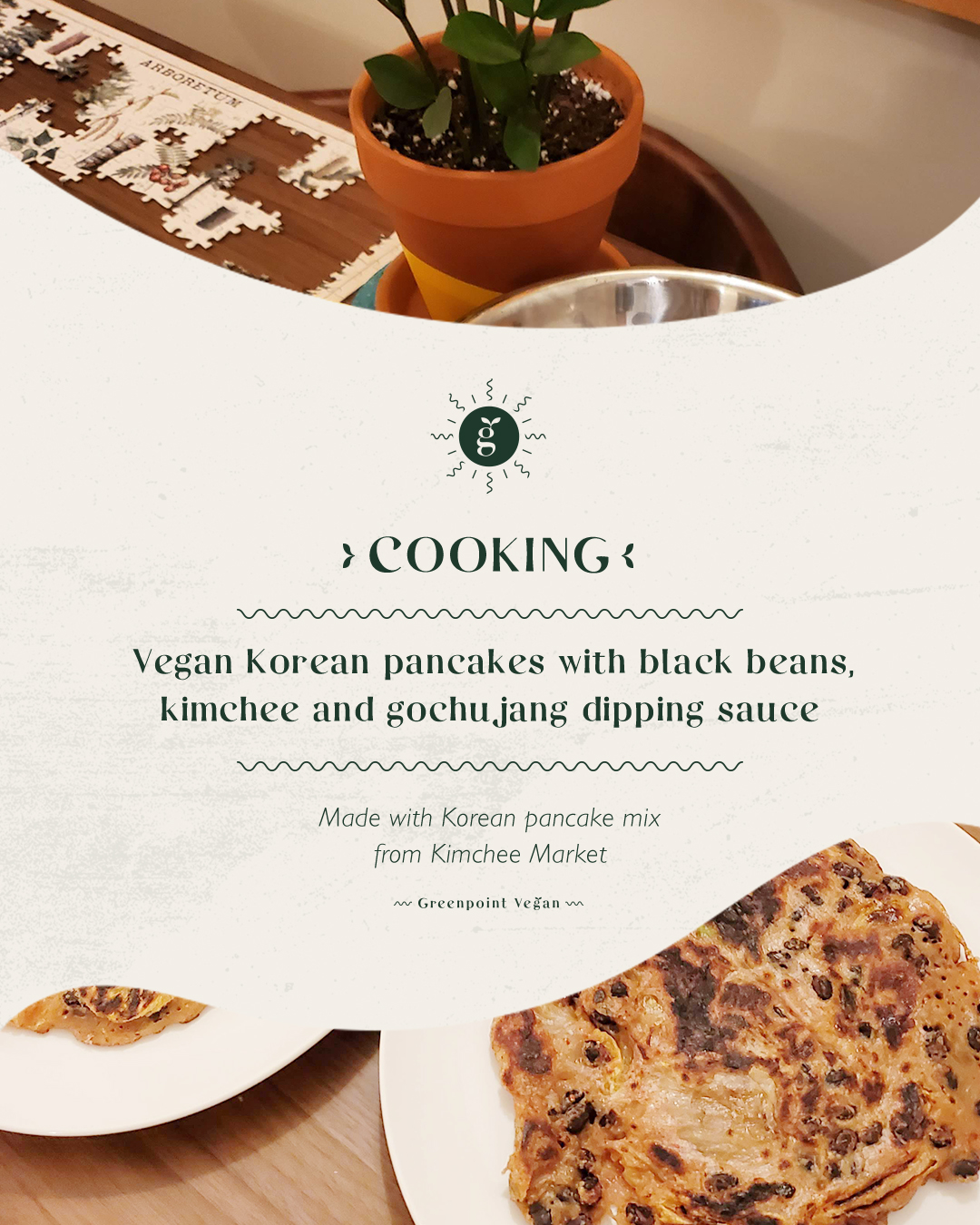 For the pancake cooking process I used the simplified version of a recipe from Korean Bapsang's website that looks absolutely delicious and I highly recommend you try to veganize this version if you can https://www.koreanbapsang.com/haemul-pajeon/. I would like to give her all of the credit so I will not type out my modifications in a recipe format but I will say that I followed along with the recipe and simply poured the same amount of vegan batter/water the recipe suggests, mixed in kimchee, a full can of black beans and scallions and poured it over the skillet for the specified amount of time. Feel free to DM me if you have any questions! And thank you to the talented chef at Korean Bapsang!
We got Wang Korea hot pepper fermented paste, also known as gochujang, at Kimchee Market and I wanted to try making a recipe with it for the first time. So for the dipping sauce I followed the recipe by https://thenoshery.com/korean-pancakes minus the sugar (because I always opt out for sweet.) So delicious, thank you Noshery!
---
---